(Story by Marco Stoovelaar)

Granma takes third lead in Cuban Semi-Final with big win
Nederlands



SANCTI SPÍRITUS (Cuba) - Alazanes de Granma rallied for seven runs in the fourth and recorded a big 12-4 win against Vegueros de Pinar del Río on Thursday-afternoon (February 25) in Game 5 of the best-of-seven Semi-Final of the 60th edition of the Cuban Serie Nacional de Béisbol. With the win, Granma took the lead in the series for the third time.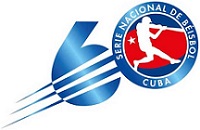 Granma won the opener on Saturday with a 9-2 score. The next day, Pinar del Río trailed 3-2, but then scored eleven runs in the seventh and eighth inning combined to record a mercy-rule 13-3 victory in eight innings. On Tuesday, Granma recorded a big, 7-inning, mercy-rule, 12-1 victory to re-take the lead. Pinar del Río came alongside again on Wednesday by winning 5-3.
Game 6 will be played on Saturday.
Reigning champion Cocodrilos de Matanzas also reached the Semi-Final by completing a sweep last Tuesday (February 16). They have to wait until the conclusion of the belated last Quarter Final to know who they will face. In this Quarter Final, Avispas de Santiago de Cuba plays against Leñadores de Las Tunas. Santiago de Cuba opened with a 7-4 win on January 26, but thereafter, this series was put on hold, as there were several positive cases of the coronavirus in the team of Santiago de Cuba. The series will resume coming Sunday, February 28.
---
Pinar del Río vs. Granma
Granma opened the score in the top of the third inning off of starting pitcher Erlis Casanova Callava. With one out, he walked Roel Santos Martínez, then gave up consecutive singles to Osvaldo Abreu Sánchez and Raico Santos Almeida, which accounted for the first run.

Granma then rallied for seven runs in the top of the fourth to take a commanding lead. Guillermo García García and Yulián Rafael Milán Santos began with singles and moved on a grounder by Alexquemer Sánchez Sánchez. With first base open, Roel Santos Martínez was walked intentionally to set up a force play. However, the force play didn't come, as next batter Osvaldo Abreu Sánchez delivered a runscoring single and Raico Santos Almeida followed with a 2-run single. With runners at the corners, Reilandy González Moreno took over the pitching, but he also got the bases loaded when he walked Carlos Benítez Pérez. The next run was scored when González hit Iván Prieto González with a pitch, which led to another pitching change and Isbel Hernández Castillo was inserted. He got a force play-grounder from Miguel Antonio González Puente, but that also enabled Santos to score. Next batter Guillermo García García hit the ball into right/centerfield, which appeared to become the third out. However, rightfielder Esteban Terry Sanz lost the ball in the sun. The ball dropped on the ground in front of him and both Prieto and González scored, which lifted the lead to 8-0.
Granma was held scoreless in the next innings, but added two more runs in the top of the eighth. New pitcher Andrés Camilo Castro Calero walked lead-off hitter Raico Santos Almeida, then gave up an one-out single to Iván Prieto González, who was replaced by pinch-runner Miguel Rafael Pita Bejerano. Hereafter, Santos scored on a following double by Miguel Antonio González Puente. That led to a new pitching change. Branlis Rodríguez Martínez took over from Castro, but he saw Pita score on a grounder by Guillermo García García.
With Granma now leading 10-0, the team was three outs away from a mercy-rule victory. But in the bottom of the eighth, Pinar del Río rallied for four runs. In the previous seven innings, the team had left three runners behind in scoring position off of starter Lázaro Blanco Matos, who had given up only four hits. Granma-reliever Kelbis Rodríguez León took over the pitching, while Ariel Pestano Rosado became the new catcher. He is the son of wellknown veteran international Cuban player Ariel Osvaldo Pestano Valdés. Pestano senior, also a catcher, won Silver with Cuba in the 2000 Olympic Games in Sydney (Australia), then Gold in the 2004 Olympics in Athens (Greece) and Silver again in 2008 in Beijing (China). Pestano also participated in the 2006 World Baseball Classic. In 2011, he played for the Cuban National Team that lost the Final of the World Championship in Panama against the Netherlands.
Rodríguez walked lead-off hitter Jorge Yoan Rojas Martínez and gave up an one-out single to Esteban Terry Sanz. With runners on first and third base, Lázaro Emilio Blanco Hernández delivered a runscoring single, as did next batter Irandi Hernández Gómez. That brought in new pitcher Carlos Santana Santiesteban, who got the bases loaded when he walked Tony Daniel Guerra Echazábal. Two more runs were then scored when next batter Roidel Martínez Pérez hit a double. Two flyouts ended the at bat, but the 10-run difference was erased.
In the top of the ninth, Granma added two runs on basesloaded walks for Carlos Benítez Pérez with no outs and for Guillermo García García after the previous two batters had struckout.
In the bottom of the ninth, Jorge Yoan Rojas Martínez led off with a single, but he was left behind on third base.
(February 25)