(Story by Marco Stoovelaar; Photo by Freek Bouw/Phrake Photography)



Catcher Chadwick Tromp back in Major League with San Francisco Giants
Nederlands






SAN FRANCISCO, California / SACRAMENTO, California / RENO, Nevada / QUEENS, NEW YORK CITY, New York (USA) - Aruba-born catcher Chadwick Tromp is back in the Major League. The 26-year old player was recalled to the team of San Francisco Giants on Thursday (August 26).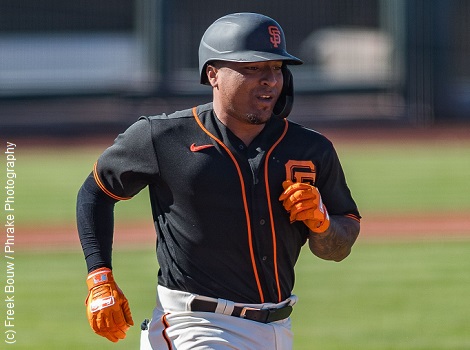 ...Chadwick Tromp is back in the Major League...
(© Photo: Freek Bouw/Phrake Photography)

The addition of Tromp was one of four roster-moves the team made on Thursday. Also recalled was short stop Thairo Estrada. Both Tromp and Estrada played for Sacramento River Cats, which is the Triple-A team of the club. They take the roster-spots of first baseman Brandon Belt and second baseman Donovan Solano. Belt was placed on the so-called bereavement list to attend memorial services of his grandmother, who passed away on Tuesday due to COVID-19. Solano was placed on the injured list.

Tromp has been recalled to give the team more possibilities for the catcher's position. Regular catcher Buster Posey left the game against New York Mets on Tuesday after four innings with a problem in his left knee. Posey was not placed on the injured list, but it was announced that he was day-to-day.

It marks the fourth time this season that Tromp was recalled. He was first recalled on April 18, but returned to the Alternate Training Site the next day. Tromp returned to the Major League-team on June 1 for another brief period, as he was sent back to the Triple-A team on June 12. His third stint this season in the big league came on July 5. This time, he stayed longer with the team (14 days), but returned to Triple-A on July 19.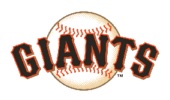 So far this season, Tromp played in eight Major League-games for San Francisco. He batted .235 (4-for-17) with one homerun. With the homerun he scored his lone run so far and batted in two runs. Tromp hit his solo-homerun on June 9 in an away-game against Texas Rangers.
Tromp made his Major League-debut last year. He then played in 24 games and batted .213 (13-for-61) with one double and four homeruns. The catcher then scored 11 runs and batted in ten, but he also struckout 20 times, while walking only once.
In Triple-A, Tromp played in 48 games this season and batted .232 (39-for-168) with ten doubles and six homeruns. He scored 22 runs and also batted in 22.
When Posey left the game on Tuesday, he was replaced by back-up catcher Curt Casali, who also was the catcher in Wednesday's game. On Thursday, Casali also was the catcher for San Francisco. However, it was decided the fly Tromp from Sacramento (which is located just northeast of San Francisco) to New York for the final game of the 3-game series against New York Mets. On Friday, San Francisco begins a 3-game series in Atlanta against Atlanta Braves, then begins its next series on Monday at home against Milwaukee Brewers.

When he was recalled on Thursday, Tromp was scheduled to begin a new 6-game series with Sacramento River Cats in Reno, Nevada against Reno Aces (Arizona Diamondbacks). He arrived in time in New York after a more than 5-hour flight and was in uniform with the team when the game began. Tromp had to come into action immediately as he entered the game in the top of the eighth inning as pinch-runner for Curt Casali at third base. With the score at 2-2, Mike Yastrzemski led off for San Francisco with a single, then Casali hit a foul-ball off his foot and later reached base when he was hit by a pitch. Pinch-hitter Darin Ruf then hit a runscoring single. On the throw to the plate, Casali moved to third base and Ruf to second base. After arriving at third base, Tromp replaced Casali as pinch-runner. Aaron Loup then took over the pitching for New York, but got the bases loaded when he walked pinch-runner Austin Slater. Hereafter, Tromp was forced out at the plate on a short grounder towards third base by pinch-hitter Thairo Estrada. A strikeout and pop-fly ended the at bat, but the Giants led 3-2. Tromp took over the catching in the bottom of the eighth. He then got an at bat in the top of the ninth and flied out to centerfield. Submariner/sidearmer Tyler Rogers closed the game for San Francisco in the bottom of the ninth. He got three flyouts and earned his 12th save.
The opener of Sacramento in Reno on Thursday was postponed due to ongoing and pervasive air quality concerns in the area due to nearby wildfires As a result, it was announced that the games scheduled for Friday, Saturday and Sunday have been relocated to Sacramento. The decision not to play and move the games was made after consulting with Major League Baseball and Arizona Diamondbacks.
In 2016, Tromp made his debut in the Netherlands National Baseball Team. After making his debut in an exhibition game against France, Tromp played in three games for the Orange-squad during the European Championship in Hoofddorp (Netherlands). During the Championship, he played in his first game against Russia and then homered in his first at bat.
In 2017, Tromp was a member of the preliminary roster of the Netherlands Team for the World Baseball Classic, playing for the squad during preparations in Arizona (USA) and South Korea. Tromp was not on the final roster for the WBC, but stayed with the team as a bullpen-catcher. The Netherlands qualified for the Semi-Final, which was played in Los Angeles (USA). After completion of the Second Round, a transfer on the Orange-roster was made due to an injury to short stop Didi Gregorius. He was replaced on the active WBC-roster by Tromp, but he didn't play in the Semi-Final against Puerto Rico.
(August 26)