(Story by Marco Stoovelaar)

Regular professional season underway in Japan
Nederlands



SHINJUKU, Tokyo / CHIBA CITY (Japan) - The regular season in the professional Nippon Professional Baseball (NPB) in Japan went underway on Friday (March 26) with three games in both the Central League and the Pacific League. At each stadium, some 10,000 spectators are allowed to attend a game.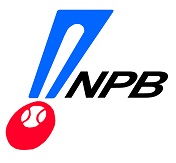 Two teams remained unbeaten in the first series of the season. Through Sunday, Hanshin Tigers won all three games in the Central League and reigning champion Fukuoka SoftBank Hawks did the same in the Pacific League.

Hanshin swept Tokyo Yakult Swallows in a 3-game series at home in Meiji Jingu Stadium in Shinjuku-ku, which is a special ward in Tokyo. On Friday, the team nipped its opponent 4-3, then won 9-5 on Saturday and 8-2 on Sunday. Outfielder Jerry Sands homered twice for Hanshin in Friday's game.
Fukuoka won its three games against Chiba Lotte Marines at home in Fukuoka PayPay Dome in Chūō-ku, which is a ward of Fukuoka. On Friday, Fukuoka had four homeruns and opened with an 8-2 win, then won 3-2 and 6-5 in the weekend.
Dutch righthanded pitcher Rick van den Hurk will play this season for Tokyo Yakult Swallows after having played for Fukuoka since 2015. In his six seasons with Fukuoka, the 35-year old Van den Hurk pitched in 84 games and was 43-19 with 543 strikeouts in 509 1/3 innings.
This will be the second season at Fukuoka for Curaçao-born outfielder Wladimir Balentien, who last year was a teammate of Van den Hurk after having played nine seasons for Yakult Swallows. In 1.082 games played, the 36-year old Balentien collected 991 basehits, including 297 homeruns. With these stats, he is approaching some personal milestones.
Both Van den Hurk and Balentien didn't play yet in the opening series.
Also playing for Fukuoka are veteran Cuban players Alfred Despaigne and Yurisbel Gracial. Despaigne plays in Japan since 2014 and is in his fifth season with Fukuoka. In the opening series, he was 3-for-9 with a homerun. Gracial plays for Fukuoka since 2018. He was 3-for-12 in the first three games.
(March 28)