Grand Slam
Baseball & Softball Headlines
November 2006
Compiled and Copyright © 1997-2006 by Marco Stoovelaar
Index News Archive NOVEMBER 2006
Dutch Baseball


Baseball Transfers 2006. (Oct.31-Nov.1)


HCAW announces additions; Berrevoets coach. (November 1)


Former National Team Coach Archie Allen passed away. (November 8)


Umpire Ton de Graaf passed away. (November 14)


Detroit's Curtis Granderson gives European clinic. (November 14)


Alexander Smit added to Twins 40-man roster. (November 27)

Complete Coverage Intercontinental Cup and exhibition games
Dutch Softball Women


Softball Women Transfers 2006. (Oct.31-Nov.1)


Dutch team beaten by Japan. (November 17)


Dutch team emty-handed on Saturday. (November 18)


Dutch team finishes in fourth place. (November 19)
News Archive 2006


January


February


March


April


May


June


July


August


September


October
---

Dutch Baseball

Baseball & Softball Transfers 2006
Nederlands
AMSTERDAM (Neth.) - It's that time of the year again, that clubs will announce and therefore officially confirm their comings and goings after this season. Players have until midnight today to change clubs.
Since the end of the season, rumors started to go around of players leaving teams, but all transfers only become effective on November 1.
Earlier, Instant Holland Almere '90, Amsterdam Pirates and DOOR Neptunus already announced (part of) their transfers, while other clubs opted to announce their changes today or tomorrow.

After midnight Tuesday, so on November 1, Grand Slam * Stats & News published its annual transferlist for both baseball and softball, so check the transfers!
On Wednesday, an update will follow, as Mr. cocker HCAW then will announce its newcomers.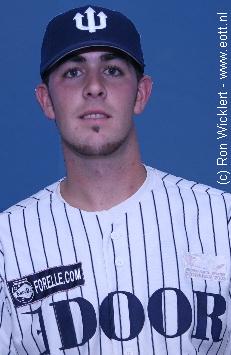 ...Leon Boyd...
...Neptunus...
(Photo: Ron Wicklert
www.eott.nl)

Baseball Transfers
Mr. Cocker HCAW, which had a tumultuous season, lost 13 players, including its four national team-players RHP Kenny Berkenbosch, RHP Nick Stuifbergen, C Sidney de Jong (alle Amsterdam Pirates) and RHP Jurjen van Zijl (Neptunus). On Tuesday, this quartet left with the national team for China and will participate in the Intercontinental Cup-tournament next week in Taiwan.
Former national team-players RHP Patrick de Lange (Almere '90) and C Nick Fridsma (Pioniers), who left the team in June, also are not coming back to Bussum.
Amsterdam Pirates and Instant Holland Almere '90 already announced their roster changes earlier.

There were not that much changes of 'big' players for the other six teams, including RCH-Pinguïns, which won the First Division-title and opted to promote to the big league.
Besides HCAW-players RHP Jurjen van Zijl and C Martijn Meeuwis, DOOR Neptunus also added 23-year old RHP Leon Boyd, who played for Hoboken Pioneers in the Belgian league this season. The Canadian-born Boyd has a Dutch mother and therefore holds a Dutch passport. Last week, Boyd was added to the Dutch national squad and on Tuesday left with the team on the Asian trip. This season, Boyd appeared in 12 games in the Belgian league and ended the season with an 11-1 record. In 96 1/3 inning, he struckout 156 batters, walked only 23 and gave up 53 hits. He led the league with an 0.84 ERA. However, in the final for the Belgian championship, Boyd was unable to stop hardhitting Merksem Greys, which again captured the Dutch title.

Japanese RHP Akira Okamoto, who was the pitching ace for ADO this year, transfered to Konica Minolta Pioniers, which already announced it will add a top-Japanese pitcher for next season. It is not yet clear whether that will be Okamoto, who had a slight injury in the end of the season, but as of now he is on their roster.

complete list of Baseball Transfers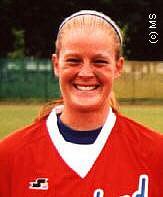 ...Daisy de Peinder...
...Macerata?...
(Photo: Marco Stoovelaar)

Softball Women Transfers
RHP Kirsten Scheele, who pitched for A4 Terrasvogels, joined Dutch champion Sparks Haarlem, which also added C Kim Kafoè. She is one of the many players that left Birds, which relegated.
Also, Terrasvogels and national team-righthander Judith van Kampen might play in Italy next season, but that isn't clear yet.

Twins might have to do without its (national team) short stop Daisy de Peinder, who probably will play for Macerata in the Italian league next year.
National team-catcher Ellen Venker changed from Van der Peijl DSC '74 to Euro Stars, which added six more players.
IF/OF Gallieth Haaker and OF Cindy Baretta also left DSC '74 to play for Amsterdam Pirates, which returned to the big league after an one-year absence after wining the title in the First Division.

complete list of Softball Women Transfers

Softball Men Transfers
As this list is not complete yet, it will be published later this week.
(October 31 - November 1)
---

HCAW announces additions; Berrevoets coach
Nederlands
BUSSUM (Neth.) - Mr. Cocker HCAW on Wednesday-morning announced that former players Roy Berrevoets and Jurjan Koenen will be their coaches for the new season, with the first being named Head Coach. Chicho Jesurun will remain as Bench Coach, as he was this year, while experienced former pitchers Ken Brauckmiller and Eric de Vries will handle the indoor practices with the pitchers in the winterperiod.
Roy Berrevoets played his last full season for HCAW in 1999, while Jurjan Koenen retired after the 2005 season. This year, Maurice DeConge started the season as Head Coach, but Patrick Vielvoye took over in June. However, after the season Vielvoye and HCAW separated again.
Since 2000, when Brian Farley retired after three seasons, Berrevoets will be the eighth different Head Coach with the club.

HCAW also announced their newcomers. Some already were known before the transfer-deadline passed. Two new players played in the Dutch big league this year: Sidney Ensermo, who played at short stop and third base for Instant Holland Almere '90 and Shurty Tremus, who was the short stop for ADO. Also transfered to HCAW was LHP Alexander Smit, who plays professionally in the USA in the Minnesota Twins-organization, but was still on the memberlist of his former club PSV.
Six players were added from the second team, which plays in the First Division. All of them already played in some big league-games this year. At least two foreign players, including one with an European passport, will be added later.
(November 1)
---
IN MEMORIAM
...Archie Allen...
(1913 - 2006)
(Photo: Marco Stoovelaar)


Former National Team Coach Archie Allen passed away
Nederlands
REEDS LANDING, Massachusetts (USA) - Former Dutch National Team Manager and longtime baseball-coach Archie Allen passed away last Wednesday, November 1, at the age of 93. In 1964, Archie Allen led the Dutch national team to the European title in Milan, Italy and was decorated by the Royal Dutch Baseball Association afterwards.

Archie Allen was one of seven different American baseball college-coaches, who led the Dutch national baseball team in the sixties. For the 1964 season, Archie Allen was named Head Coach of the Dutch national team to succeed Bill Arce, who in his turn had succeeded Ron Fraser. In 1960, Fraser was the first American to coach the Dutch team. After completion of the international season in 1964, Allen was succeeded by Glenn Gostick, but has always remained a follower of Dutch baseball. He returned frequently to the Netherlands and has held a close contact with the Van Driel Krol and Oosterhof-families, who were, and still are, associated with baseball club Kinheim in the city of Haarlem. Allen assisted the club in their search for American players for their big league-team. The other American coaches, who led the Dutch squad in that period were Howard Fetz (1966), Hal Smeltzly (1967) and Bill Alhouse (1968).

Allen's coaching (and of that of the other coaches) with the Dutch national team came between two seasons of the college-competitions in the USA, as he was the longtime and successful Head Coach of the baseball team of Springfield College in Springfield, Massachusetts. Allen led the team between 1948 and 1978, winning 454 games and losing only 257. One of his players with Springfield was Steve Matthew, who came to the Netherlands to play for one season in the seventies, but has stayed ever since. Currently, Steve is the Head Scout for the Dutch National Team and at the moment is in Taichung (Taiwan) where the Dutch are participating in the Intercontinental Cup-tournament. As coach of Springfield, Allen became one of the best-known and beloved American baseball coaches and was a member of the first class to be elected into the Springfield College Athletic Hall of Fame in 1972. Allen guided the Springfield-field three times to the College World Series, 1951, 1955 and 1970. In 1970, the team finished in fourth place. Three times, the team was the New England College Division Champion. Archie Allen was named National Coach of the Year twice and got the prestigious Lefty Gomez Award, the highest recognition for college baseball-coaches 17 years after he was retired. In later years, he has been associated with the famous Cape Cod League and has been President of the American Baseball Coaches Association. Allen has given numerous lectures and clinics about baseball in the USA and abroad.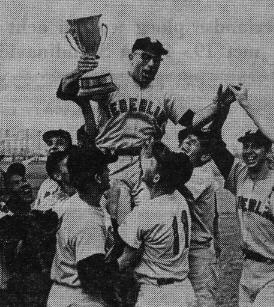 ...Archie Allen and players...
...celebrate European title in 1964...

After he graduated from Spring College in 1937, Archie Allen, who was a lefthanded hitting outfielder, was offered a contract of 500 dollar by the New York Yankees. He played four years in the minor league with the Yankees. ,,They told me that I would play in the Major League in two years'', Allen told Marco Stoovelaar, the webmaster of this site Grand Slam * Stats & News in an interview ten years ago. ,,But in the same year, the Yankees signed Joe DiMaggio, Tommy Henrich and Charlie Keller to a Major League-contract. When it became clear that I wouldn't reach the Majors, I quit and started coaching. I have never regret that decision.'' Six years later, he was the Head Coach of Springfield College and remained there for thirty years. While being with the Yankees, in the late thirties, Allen played in the organisation in the same period as legendary players Babe Ruth and Lou Gehrig. Allen in the 1996 interview: ,,Once I stood on the same field as Babe Ruth, he was somewhere in the outfield. No, I didn't approach him, I was just a rookie. You didn't do that. I have had a better contact with Lou Gehrig. In the year he died, I played against him in Spring Traing after he already had retired. A very nice guy. I remember his farewell speech in Yankee Stadium clearly. Everyone had tears in their eyes.'' Lou Gehrig retired in 1939 and died in June 1941, as result of the neuromuscular disease ALS, which is known as Lou Gehrig's Disease since.

In 1963, Allen was approached by Bill Arce to coach the Dutch national team. Allen also consulted Ron Fraser about the team and the country. ,,Two good friends of mine. I was given the opportunity to go to The Netherlands. It was fantastic. I was having a ball. Great People. It has become my second fatherland'', said Allen, who good tell great stories about his long association with baseball. ,,In that year, I talked a lot about baseball. I went through the whole country to give clinics. I loved to teach youth players. That's why I quit professional baseball and refused a job a minor league-coach. I rather teached youth players. That's the base of everything.'' In Milan (Italy), Allen led the Dutch national squad that year to the European title. The team opened with a 10-0 shutout vs. Spain, then defeated Sweden, 19-4. After a huge 30-0 shutout vs. France, the most important game of the Championship followed against Italy and was won, 3-1, to secure the title.

Archie Allen will surely be missed. Not only by his family and American friends, but also by the Dutch baseball community, where he has played a major part in the development of the sport. A memorial service will be held on December 2 in the Marsh Memorial Chapel on the campus of Springfield College.
Allen: ,,Baseball is my life. I was involved with that sport every single day.''
(November 8)
---
IN MEMORIAM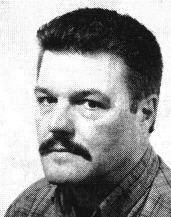 ...Ton de Graaf...
(1952 - 2006)

Umpire Ton de Graaf passed away
Nederlands
HOOFDDORP (Neth.) - Dutch baseball umpire Ton de Graaf passed away on Monday-morning. Ton, who also was an international umpire, was only 53 years old and would have turned 54 on November 27.
The crowded memorial and cremation ceremony took place on Friday, November 17 in Amsterdam.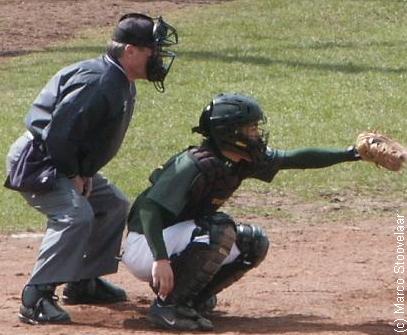 ...Ton de Graaf in action during this years...
...pre-season Urbanus Tournament in Bussum...
...Home Plate at Amsterdam Pirates vs. Kinheim...
(Photo: Marco Stoovelaar)

Ton de Graaf became a baseball-umpire in 1995 and was in his seventh full season on the higlest level, which was interrupted by bad news in June when he learned he had a severe illness. Unfortunately, he couldn't win this unequal battle. Ton worked his last game on Sunday, June 25 when he was behind the plate for the game between Corendon Kinheim and Mr. Cocker HCAW. In his far too short big league-career, Ton appeared in 241 games, including 22 this year. With his 241 games, Ton ranked in tenth place amongst active umpires this year. Before starting a career as a baseball-umpire, Ton played softball for both Terrasvogels and Hoofddorp Pioniers as a short stop and catcher and was a softball-umpire in 1994, besides officiating games for his club.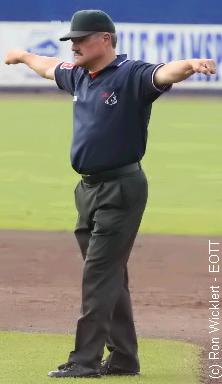 ...Ton de Graaf in his next...
...to last game on June 24...
...1B at Neptunus vs. ADO...
(Photo: Ron Wicklert
www.eott.nl)

On September 5, 1998 Ton made his big league-debut, officiating at first base in the game between HCAW and PSV. His first full season was 2000 and since than, he became one of the most visible umpires, as he was available almost daily. He appeared in more than 30 games in all of his full seasons, except this year. Since 2000, only one other umpire of the 44 that were assigned to big league-games, accomplished the same. In 2004, Ton led all umpires with 38 games and was in second place with 33 in 2003 and 35 in 2000. In his seven full seasons, Ton officiated in 223 games, which is the second most in the span of 2000-2006. Ton developed into one of the best and also one of the most beloved umpires in the league, as he was always good-natured, had good contact with players, coaches and colleagues and always had a big smile on his face. Since 2001, Ton was assigned for games in the postseason annually, appearing in five Play-Offs and four Holland Series.

In 2001, Ton de Graaf made his debut on the international level. Since then, he was assigned to international events annually. After making his debut in 2001 on the European Juvenile Championships in Poland, he worked the same tournament the next year in the Czech Republic. But in 2002, he also was assigned for his first Haarlem Baseball Week and also did the Super Cup. 2003 was a busy year. After doing the Super Cup early in the season, Ton was named for the European CupWinners Cup in Spain, the World Port Tournament, the European Senior Championships and European Olympic Qualifying Tournament, the latter three events all being staged in the Netherlands. In 2004, Ton again did the Super Cup and also was assigned for the Haarlem Baseball Week. Last year, he was one of the Dutch umpires on the European Cup-tournament in Rotterdam and the World Cup Seniors in the Netherlands. This season, he was scheduled to participate again in the Haarlem Baseball Week.

After Ton had to stop officiating at the end of June, he remained a frequent visitor to games in the remainder of the season. During the Play-Offs and Holland Series, he attended almost all games of his son Edwin, who was one of the outfielders for Konica Minolta Pioniers. The team from Hoofddorp dethroned reigning champion DOOR Neptunus in the Play-Offs, but then lost the best-of-five Holland Series (3-2) against Corendon Kinheim, which won the title.
Ton will be missed by all of us. For most, he just wasn't an umpire, but also a friend.
(November 14)
---


Detroit's Curtis Granderson gives European clinic
Nederlands
AMSTERDAM (Neth.) - Centerfielder Curtis Granderson of the Detroit Tigers started a three-country European Tour on Tuesday-evening with a clinic at the indoor-facilities of Amsterdam Pirates in Amsterdam, The Netherlands. On Wednesday, Granderson will travel to Pisa in Italy, to be followed by a clinic in the English capitol of London.
...Curtis Granderson...
...with some of the players...
(Photo: Richard Mouw - De Telegraaf)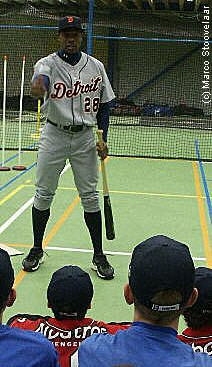 ...Curtis Granderson...
...instructs players...
(Photo: Marco Stoovelaar)

The Major League Baseball European Tour is to help raise the profile of the game. The event in Amsterdam was being presented by Major League Baseball in conjunction with the Royal Dutch Baseball and Softball Association (KNBSB). ,,This is a great facility, complete with batting cages and a strength room, just as we have. I saw some real talent tonight'', said Curtis Granderson of the Pirates-complex. The outfielder gave a hitting clinic and demonstration, followed by instructions and tips for the more than 30 participating talented Dutch youth-players, ranging from 12 to 16 years, from the three Baseball School in the Netherlands, located in Amsterdam, Rotterdam and Eindhoven, being created by Dutch National Team Manager Robert Eenhoorn. Major League Baseball has decided to support these Baseball Schools and already donated balls and bats. Besides that, clinics will be conducted for coaches and players, to be given by wellknown professional coaches and/or players.

Only three weeks ago, the 25-year old Granderson played with the Detroit Tigers in the World Series against the St. Louis Cardinals. In the weeks before that, the Tigers defeated the New York Yankees in the American League Division Series in which Granderson hit two homeruns. Next, Granderson had five hits in the American League Championship Series in which the Tigers swept the Oakland Athletics to reach the World Series for the first time in 22 years. Because the Tigers swept the A's, the team didn't play for a week to face the Cardinals, which had to go through all seven games in their Series vs. the New York Mets. In the World Series, the Cardinals defeated the Tigers and claimed the title. ,,Maybe the week off didn't do us good'', Granderson said. ,,The longest period we didn't play was for three days during the All Star-break. Of course, we wanted to win the Series, but the Cardinals just played better. I can say that I was part of the World Series and that's something very special. We now have to see what we have to improve and what things went wrong to be ready for the 2007 season. We took the worst part of the season to be out of form.'' In the regular season, the Tigers dominated and won the Wild Card. What was the strenghth of the team? Granderson: ,,We were focused on winning. Manager Jim Leyland played an important role, he told us to play at our best, whoever the opponent was. No one would have picked us to win against the Yankees in the Play-Offs, but we did. After that, we started on the road against Oakland, and again we won.''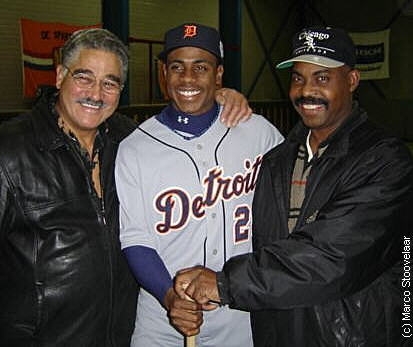 ...Curtis Granderson with former Dutch greats...
...King Zschuschen (left, HR-leader in 1975, 1976)...
...and Jacky Jakoba (HR-leader in 1984, 1985)...
(Photo: Marco Stoovelaar)

Major League Baseball states these kind of clinics are important. Granderson underscores this. ,,We want to show that there are more sports than basketball or football. It doesn't matter how your body is build, or whatever your background or ethic race is, whether you're rich or poor, you can reach a lot. There are a lot of nationalities in Major League Baseball. In Detroit, we had seven this year, from Canada, Mexico, the Dominican Republic, Venezuela, Puerto Rico, Cuba and of course the USA. You just need a good head-eye coordination, then a lot of great things can happen in this sport. I'm honored to be given this opportunity of expanding baseball worldwide, to come over here and be part of this tour. Baseball is an exciting game and we want to make it as global as possible. I love to see players from different countries, therefore I watched the Little League World Series.''

Will there ever be a real Global World Series? Granderson: ,,We had the World Baseball Classic earlier this year, which was very successful. Yes, I would like to play in a national team when given the chance. It would be an honor for me to represent my country and play against the best players of the world. I would love to do it. Yes, I think there will be a Global World Series someday and I want to be part of that. It would be great if the best players of the world would play against each other.''

Curtis Granderson was six years old when he started playing baseball. ,,But I also played basketball, track, soccer, football and hockey. I played what my friends played. While I wanted to play basketball, in 2001, it turned out that I was the best in baseball. But all sports you play will help you.'' Granderson was drafted, signed a contract and made his Major League-debut in 2004, being promoted in that season from Double-A. Last year, he was send back and recalled from the minors, but this season he started on the Major League-roster. The outfielder made a quick promotion, as in 2003 (only three years ago) he played in the Single-A. It was in that season, while playing in the Florida State League when his team played against the Single-A team from the Montreal Expos in which Dutch player Vince Rooi played. Tuesday-evening in Amsterdam the two met again. ,,It's a big world, we meet hundreds of players, but on the other side, it's a small world, as we now met each other again'', Granderson said.
(November 14)
---


Alexander Smit added to Twins 40-man roster
Nederlands

MINNEAPOLIS, Minnesota (USA) - Lefthanded Dutch pitcher Alexander Smit has been added to to 40-man Major League-roster of the Minnesota Twins. Also added were LHP Ricky Barrett, RHP Oswaldo Sosa and OF Denard Span. Smit has to report in February for Spring Training.

The 21-year old lefthander and the other three have been added to the big league-roster to protect them for the upcoming Rule 5 Draft in December during the Winter Meetings. Minor League-players with four years of professional experience or five when they were 18 or younger at the moment of signing are eligible for the draft, unless they are put on the 40-man roster. A player selected in the Rule 5 Draft have to be on the Major League-roster of their new club the entire next season. The Rule 5 Draft was made to prevend teams to stock too much talented players in the minor league-system, without giving them a fair chance of promoting to the Major League, while they could get that chance with another club. By adding eligible players to the 40-man rosters, teams not only protect their talents, but also give them a chance to make their own big league-team during Spring Training. Players who are eligible and not on the roster, are free agent and can be signed by other teams.

This season, Alexander Smit played for the Beloit Snappers (single-A), where he appeared in 34 games, including 13 as a starter. Smit, who signed a professional contract with the Minnesota Twins in July 2002, had a 7-2 record and a 2.99 ERA. In 108 1/3 inning, he struckout 141 batters and walked 53, while giving up 77 hits. On August 10, he threw 6 1/3 hitless innings vs. the Fort Wayne Wizards, but then gave up an infield-hit that broke the No-Hitter and had to settle for an one-hitter.

In 2001 and 2002, Smit played in the Dutch big league for PSV. In 2002, he made his debut in the Dutch National Team during the Haarlem Baseball Week. Smit also participated in the Intercontinental Cup (Cuba, 2002), European Championships (Netherlands, 2003), Olympic Qualifying Tournament (Netherlands, 2003), Olympic Games (Greece, 2004), World Cup (Netherlands, 2005) and World Baseball Classic (Puerto Rico, 2006). Since 2002, Smit appeared in 14 games for the national squad.
(November 27)
---

Dutch Softball Women


Dutch women beaten by Japan
Nederlands
YOKOHAMA (Japan) - The Dutch Women Softball Team on Friday-afternoon opened the 3-day Japan Cup in Yokohama with a 4-1 loss against host Japan. The Dutch team will meet the USA and China on Saturday. The final games are scheduled for Sunday.
This marks the first time that the Dutch team participates in this invitation tournament.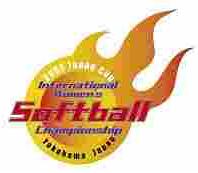 In the opening game, which was played on an artificial field in a baseball stadium, American pitcher Danielle Henderson, who is a guest-player in the Dutch squad, went the distance and gave up eight basehits, while striking out one batter. In the first inning, she gave up three runs when the Japanese offense collected three basehits in a row. After two singles, the two runners scored on a triple, followed by a sacrifice fly. The fourth Japanese run was produced in the sixth inning on a homerun.
Japanese pitcher Ono gave up six basehits to the Dutch squad, but while there was good contact, these basehits were too much spread out over the game to be effective. She also struckout six batters. The lone Dutch run was scored in the fourth inning. Ellen Venker then reached on an error by the pitcher and moved on a single by Daisy de Peinder. She then advanced to third base while De Peinder was forced out on second base on a grounder by Sandra Gouverneur. Next, Mackenzie Vandergeest singled, enabling Venker to score.
In the seventh inning, Noèmi Boekel and Debby Connor singled, but the team was unable to add more runs. The Dutch team played a good game with some fine defense, such as a double play in the fourth inning.
| | | | | | | | | | | | | | | | | | | |
| --- | --- | --- | --- | --- | --- | --- | --- | --- | --- | --- | --- | --- | --- | --- | --- | --- | --- | --- |
| Line Score | 1 | 2 | 3 | 4 | 5 | 6 | 7 | | R | H | E | | Pitching | Inn. | SO | BB | H | E |
| Netherlands | 0 | 0 | 0 | 1 | 0 | 0 | 0 | | 1 | 6 | 1 | | Danielle Henderson, L | 6 | 1 | 1 | 8 | 1 |
| Japan | 3 | 0 | 0 | 0 | 0 | 1 | X | | 4 | 8 | 1 | | Yuko Endo, W | 7 | 6 | 1 | 6 | 1 |
Earlier on Friday, the USA shutout China, 8-0. American pitcher Monica Abbott almost threw a Perfect Game, but gave up her first and only basehit in the fourth inning of this 5-inning contest (7-run mercy rule). After scoring three runs in the first inning, the USA increased the lead to 7-0 in the second inning when Andrea Duran hit a grand slam homerun. In the fourth at bat, the eighth run was scored on a single by Jessica Mendoza, who was 3-for-3. In the evening, Japan won 8-4 vs. China.
(November 17)
---




Dutch empty handed on Saturday
Nederlands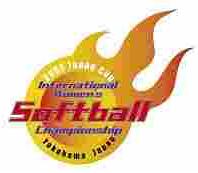 YOKOHAMA (Japan) - The Dutch Women Softball Team on Saturday lost twice, but played two good games. It started with a small 2-0 shutout-loss vs. USA, then failed to hold onto a 7-2 lead against China and lost 8-7. The Dutch team now will play for the bronze medal on Sunday against China, while the USA and Japan will play for gold.

In the opener, Dutch starter Kristi DeVries held the powerful American team scoreless for four innings, but then gave up two runs in the fifth at bat. In this inning, Amanda Freed led off with a single, then the bases were loaded when Lauren Lappin and Natasha Watley also singled. Jessica Mendoza put the USA ahead with a sac-fly, then Tairia Flowers followed with an RBI-single to make it 2-0.
In the sixth inning, the Americans reached base when reliever Rebecca Soumeru issued two walks, but were unable to add more runs. The Dutch team, which played good defensively, had only two basehits, a single by Mackenzie Vandergeest in the second and a single by Daisy de Peinder in the fourth inning. Both were hit off starter Jennie Ritter, who was relieved by Jennie Finch after five innings.
Line Score
1
2
3
4
5
6
7
R
H
E
Pitching
Inn.
SO
BB
H
E
Netherlands
0
0
0
0
0
0
0
0
2
0
Kristi DeVries, L
Rebecca Soumeru
5
1
4
-
1
2
8
-
-
-
USA
0
0
0
0
2
0
X
2
8
0
Jennie Ritter, W
Jennie Finch, SV
5
2
6
2
-
-
2
-
-
-
In the next game, Dutch starter Kristi DeVries gave up two unearned runs to China in the first inning, but then her teammates rallied for four runs in the fourth inning. Sandra Gouverneur then led off with a single, after which starter Wang Lan was relieved by Zhang Shan, who walked next batter Mackenzie Vandergeest. Gouverneur then scored when the new pitcher made an error on a sac-bunt by Debby Connor, who was replaced by pinch-runner Chantal Versluis. Noèmi Boekel followed with a sac-fly which made it 2-0. Next, Versluis advanced when the short stop made an error on a grounder by Areke Spel, then scored on a passed ball. After Spel moved on a sac-bunt by Nathalie Gosewehr, she scored the fourth run in the inning on a single by Saskia Kosterink.
In the fifth inning, the lead was increased to 7-2. Daisy de Peinder singled and Sandra Gouverneur was hit by a pitch, then both scored when next batter Mackenzie Vandergeest hit a homerun.
However, the 7-2 lead wasn't enough, as suddenly the game turned around in China's favor. In the home fifth, Judith van Kampen took over the pitching for Kristi DeVries, but gave up a lead-off single, then loaded the bases with a walk and a hits batter. Danielle Henderson was brought in, but also couldn't stop the Chinese offense. First, a fielder's choice and a single produced two runs, then Yiang Xin followed with a 3-run homerun that tied the score. In the next inning, China took the lead on a double and a single.
Line Score
1
2
3
4
5
6
7
R
H
E
Pitching
Inn.
SO
BB
H
E
Nederland
0
0
0
4
3
0
0
7
7
1
Kristi DeVries
Judith van Kampen
Danielle Henderson, BS, L
4
-
2
3
3 batters
1
-
1
1
6
1
3
1
-
-
China
2
0
0
0
5
1
X
8
10
2
Wang Lan
Zhang Shan
Zhou Yin, W
3 (+1)
2
2
1
-
4
1
1
-
4
3
-
-
2
-
In between, the USA remained unbeaten after winning 8-4 against Japan. The Americans saw Jenny Topping hit a homerun and were leading 4-0 after five innings, but in the top of the sixth, Japan came alongside after a grand slam homerun. In the home sixth, the USA reacted immediately and re-took the lead, as powerhitter Crystl Bustos also hit a grand slam. Bustos was 3-for-4 and had six RBI's in this game. The USA reached the final for the fourth year in a row and will meet Japan, which also was the opponent earlier this year in the World Championship final in Beijing (China). The USA then won 3-0.
(November 18)
---



Dutch team finishes in fourth place
Nederlands
YOKOHAMA (Japan) - The Dutch Women Softball Team on Sunday was shutout 6-0 by China and finished in fourth place on the 3-day, 4-nation Japan Cup-tournament. USA extended its title by winning 7-0 vs. Japan in the final. More than 5000 attended the final games.

On Saturday, the Dutch team took a 7-2 lead against China, but lost 8-7. Today, the team was unable to produce again, as the team had only two basehits. Both were registered in the first inning, hit by Chantal Versluis and Sandra Gouverneur.
Trailing 1-0, the Dutch defense committed four errors in the second inning, leading to two runs and a 3-0 deficit. In the fifth inning, starter Danielle Henderson was relieved by Kristi DeVries with two outs, but in this inning China increased its lead to 5-0 on basehits. The sixth run was added in the seventh inning.
Line Score
1
2
3
4
5
6
7
R
H
E
Pitching
Inn.
SO
BB
H
E
China
0
1
2
0
2
0
1
6
7
0
Li Qi, W
Yu Hui Li
5
2
5
-
1
-
2
-
-
-
Netherlands
0
0
0
0
0
0
0
0
2
4
Danielle Henderson, L
Kristi DeVries
4.2
2.1
2
-
3
1
5
2
4
-
In the final, the Americans scored three runs in the first inning on five hits. Natasha Watley led off with a single and moved on a single by Jessica Mendoza. The first run was then scored when Jenny Topping followed with a double. The lead was increased to 5-0 on RBI-singles by Kelly Kretschman and Andrea Duran.
In the second inning, Natasha Watley and Kelly Kretschman delivered RBI-singles to make it 5-0. In the fifth at bat, the USA got the bases loaded when Tairia Flowers walked and Laura Berg and Natasha Watley singled. Two runs were then added when Jessica Mendoza singled. With the lead now being 7-0, pitcher Monica Abbott retired the side in the fifth to end the game thanks to the 7-run difference mercy-rule. The Senior from the University of Tennessee gave up only two hits and struckout five batters.
Crystl Bustos was named the Most Valuable Player of the tournament, while Jessica Mendoza, who last year played part of the season for A4 Terrasvogels, was the best hitter.
Dutch Umpire Carolien Loggen had the honor of being the Home Plate Umpire in the Final, a day after she also was behind the plate in the game between the same two countries in pool-play.
(November 19)
(Dries de Zwaan contributed to the Japan Cup-stories)
---
Thank you for visiting.
Mail your suggestions and questions to stoov@wxs.nl

Last Update: December 22, 2006
Copyright © 1997-2006 Marco Stoovelaar.