Baseball & Softball on Olympic shortlist!
Nederlands

SAINT-PETERSBURG (Russia) - The International Olympic Committee (IOC) announced on Wednesday, May 29, in Saint-Petersburg (Russia) that softball and baseball have been named to the shortlist of three sports, which will be recommended for possible inclusion as an additional sport on the Olympic Programma of the 2020 Olympic Games.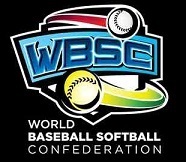 The decision was made during a meeting of the Executive Board of the IOC after a secret ballot, which was held after a 30-minute presentation by the International Federations of eight different sports and evaluation by the Olympic Programme Committee. Baseball and softball were represented by executives, including co-presidents Riccardo Fraccari (baseball) and Don Porter (softball), of the World Baseball Softball Confederation (WBSC), which is the name of the governing body for baseball and softball after the International BAseball Federation (IBAF) and International Softball Federation (ISF) joined forces last year, leading to a merger earlier this year. Also named to the shortlist were wrestling and squash.
During the IOC Session in Buenos Aires (Argentina) on September 7-10 this year, a voting will take place which sport to become the 28th for the 2020 Olympic Games. Candidate cities for the 2020 Olympic Games are Istanbul (Turkey), Madrid (Spain) and Tokyo (Japan).
In a statement by the WBSC, it was noted that 'The work of the World Baseball Softball Confederation (WBSC) has been thus rewarded. Co-Presidents Riccardo Fraccari and Don Porter had a first, unanimous thought for "The millions of baseball and softball players in the world". Fraccari added: "I wish to thank all of the professional organizations. They really supported us". Porter used the game's language to express his feelings: "We are in the 7th inning now".'
(May 29)