Candidates European tournaments 2012 announced
Nederlands

MILAN (Italy) - Before the deadline to do so expired, several clubs filed for candidacy to organize one of the European tournament in the upcoming two years. However, several competitions are still without an organisor. During the Congress of the European Softball Federation in February in Malta, the sites for next years events will be officially confirmed or a vote is needed when more than one candidates filed.

For the European Cup-tournament (August 20-25), Cupholder Tex Town Tigers is one of four clubs to file its candidacy. The other three sites who are candidate for the event are Caserta (Italy), Prague (Czech Republic) and Serravelle (San Marino). Caserta also organized this years tournament, which was won by Tex Town Tigers. Besides Tex Town Tigers, Dutch champion Oolders Omaco Sparks Haarlem also will represent the Netherlands in this tournament. In 2000, Tex Town Tigers organized the European Junior Championship for girls and boys and in 2007 the ISF World Junior Championship.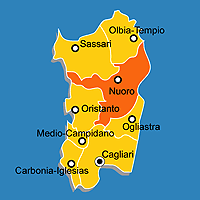 The European Cup Winners Cup-tournament (August 20-25) almost surely will be held in Nuoro on the Italian island of Sardinia, as it is the lone candidate for this event. The Netherlands will be represented in this tournament by Iber Lengua Terrasvogels.
During its last meeting in Milan (Italy) last Friday, the ESF decided to make one tournament of the two Men Softball Cup Tournaments, as was proposed by men softball teams themselves. As of now, the new European Super Cup will be held next year in Prague (Czech Republic). A total of 20 teams might participate in the event, including four from the Netherlands, Denmark and the Czech Republic, but further details of this tournament will be discussed later.
It was also announced that the Czech Republic expressed interest in organizing both the European Women Championship (at Prague) and European Cadets Championship (at Ostrava) in 2013.
(November 13)