Ton van Koeverden new Head Coach Amsterdam Pirates
Nederlands

AMSTERDAM (Neth.) - Ton van Koeverden is the new Head Coach of the women softball-team of Amsterdam Pirates. While the move was rumored already for weeks and became clear a week ago, the naming was officially confirmed today (Saturday, October 22). Van Koeverden succeeds Kees van Vegten and Bas Rodermans, who combined on leading the squad this season after Head Coach Erik Boland stepped down for personal reasons on April 16 after the team had gone 3-1 in the first four games of the new season.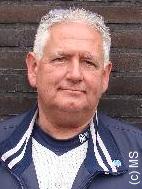 ...Ton van Koeverden...
...new Head Coach...
...Amsterdam Pirates...
(© Photo: Marco Stoovelaar)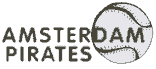 Ton van Koeverden not only brings a lot of coaching experience, with his assignment he also returns to the club where he played baseball in the youth. Van Koeverden played in several youth-teams of Rap (the predecessor of Pirates) and went on to reach the main baseball squad of the club after it was renamed Amsterdam Pirates. After playing for some years in the main squad, Van Koeverden retired as a baseball player. In 1972, Van Koeverden was the best hitter of the Babe Ruth League (BRL)-team of Rap, with whom he won the Dutch championship. Later, he went on play men softball for Thamen in the Dutch big league.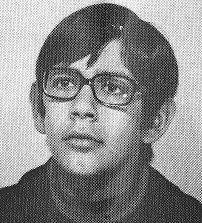 ...Ton van Koeverden...
...in 1972 when playing for...
...Amsterdam Pirates...
(© Archive Marco Stoovelaar)

This season, Van Koeverden was the Head Coach of big league-team Twins, but recently was succeeded there by former player Daisy de Peinder, who this year was his Assistant Coach. Twins finished in sixth place with an 11-17 record, then finished in second place in the following Play-Downs to secure a spot in the the big league of 2012. Last season, Van Koeverden led Euro Stars in the big league initially starting the season as the Assistant Coach there. But he took over one week before the start of the season when Leo Buiteman stepped down. With a 12-19-1 record, Euro Stars finished in sixth place, then secured its big league-spot for this season in the Play-Downs, but the team withdraw a month before the start of the 2011 season.

In 2005, Van Koeverden made his coaching debut in the big league when he was the Assistant Coach at DSC '74 (which is the current Olympia Haarlem). A year later, he took over as Head Coach at the Haarlem-based club and led the team for two seasons, leading them to fifth place in 2006 and shared fourth place in 2007 with Twins. However, DSC '74 missed the Play-Offs that year, as the games played between them were in favor of Twins. In 2008, Van Koeverden was the Head Coach of Centrals (also in the big league), which then finished in seventh place, but secured the big league-spot after sweeping Onze Gezellen in three games in the Promotion/Relegation Series. Before coaching a clubteam, Van Koeverden was a member of the coachingstaff of the Dutch National Men Softball B-Team. As a Head Coach in the Dutch big league, Van Koeverden's record is 62-102-1.

Amsterdam Pirates is playing in the second highest division, the 'Overgangsklasse'. This season, the team finished in first place of the second half. The team was close to clinching a spot in the top-4 (which played for promotion to the big league), but ended up empty-handed. After completion of the first half, Pirates shared fourth place with DSS with a 12-15-1 record. DSS was awarded fourth place based on the results of the face-to-face games against Pirates, winning two of the four games played, while losing one and ending the fourth in a tie. In the second half (which decided relegation to the First Division), Pirates finished in first place, winning nine of the 12 games played combined with the result of the earlier games played in the first half against the other three teams in this pool.

(October 22)