Oolders Omaco Sparks Haarlem wins tournament
Nederlands

HAARLEM (Neth.) - Dutch champion Oolders Omaco Sparks Haarlem on Sunday won the 25th edition of the annual Jan de Wit Tournament in Haarlem, but won the final vs. Carrousel (Russia) only 7-6. Last year, Sparks Haarlem also won the event, but then with a more convincing 12-0 score vs. Twins, which this time finished in seventh place.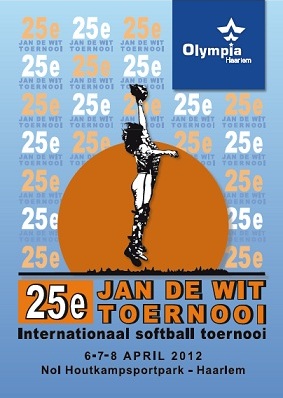 Day 3 of the event began with the semi-finals for 5th through 8th place. Alcmaria Victrix shutout the young squad of Twins 14-0 to reach the 5th place game. The National Team of the Czech Republic won 5-3 vs. Gryphons to also qualify for that game. This semi-final had a somewhat strange character, as both teams were coached by the same person. André Prins, the Head Coach of Gryphons also is the Head Coach of the Czech National Team since early this year.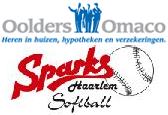 Next, the semi-finals for the all-deciding final were played. Carrousel (which has been coached by Prins in the past) won 5-2 vs. Tex Town Tigers to reach the final and Spark Haarlem became the second finalist by winning 11-0 vs. organisor Olympia Haarlem.
In the third round of the day, Olympia Haarlem won 4-2 vs. Tex Town Tigers to finish in third place and the Czech Republic win 7-6 vs. Alcmaria Victrix to finish in fifth place.
Twins claimed seventh place by winning 5-3 vs. Gryphons, which surprisingly lost all its five games played in the tournament.
The day ended with Sparks Haarlem winning 7-6 vs. Carrousel to repeat as tournament winner.
There were no individual awards in this tournament.
No games details are available yet, but will be added later
Final Standings
#
Team
G
W
L
T
P
1
Oolders Omaco Sparks Haarlem
5
5
-
-
10
2
Carrousel
5
4
1
-
8
3
Olympia Haarlem
5
3
2
-
6
4
Tex Town Tigers
5
1
4
-
2
5
Czech Republic
5
3
2
-
6
6
Alcmaria Victrix
5
2
3
-
4
7
Twins
5
2
3
-
4
8
Gryphons
5
-
5
-
0
(April 8)