Marco Molleman new Head Coach Terrasvogels
Nederlands

SANTPOORT (Neth.) - Veteran coach Marco Molleman is the new Head Coach of Hotel Ambassador c.c. Terrasvogels, the club has announced. Molleman succeeds Tim Verbrugge, who led the team for two seasons, but is unable to combine coaching with his work and therefore stepped down after the season. Molleman will be assisted by Nick Braakman and former player Linda Hoenderdos, as Ingeborg Berk-Cleeren, who was Verbrugge's Assistant Coach since early June, also resigned, as she also is unable to combine coaching with other activities and her family.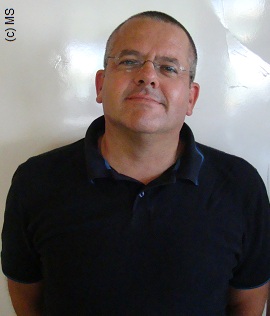 ...Marco Molleman...
(© Photo: Marco Stoovelaar)

With his appointment as Head Coach, Molleman returns to Terrasvogels, where he served as an assistant of American coach Darwin Tolzin in 2006. During the Play-Offs and Holland Series of 2005, Molleman was acting Assistant Coach of Ingeborg Berk, who had taken over as interim Head Coach shortly before the Play-Offs.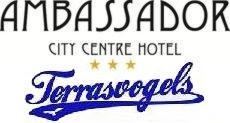 It marks the first time that Molleman will act as a Head Coach in the Dutch big league, but he brings a lot of experience with him. Besides his earlier stint with Terrasvogels, he also was an Assistant Coach on the big league-level for Onze Gezellen in 1987-1989, which then was led by Hannie Joosten (1987) and Don Wedman (1988-1989).
Molleman made his coaching debut in 1980 when he led the junior softball-team of Kinheim. Hereafter, he coached for Giants Diemen and DVH, then became very active at Onze Gezellen, where he held several coaching and organizational postions through this year. In 1991-1992, he was a member of the regional coaching staff of the Dutch National Junior Team and in 2008 and 2009, he was the Field Manager of the Dutch National Juveniles Team. In 2008, this team captured the European title in Prague (Czech Republic), then participated as a team in the Dutch national cadets-competition in 2009. Nick Braakman was his Assistant Coach during this period and now will be serve in the same position at Terrasvogels. Last year, Molleman led the Top Division Junior Team of Onze Gezellen to the Dutch championship. In 1991-1999, Molleman was a member of the Organizing Committee of the Haarlem Softball Week.
This season, Molleman coached the Junior Team again and was joined by Linda Hoenderdos, who comes with him to Terrasvogels. The former infielder/outfielder played for Terrasvogels in 2004-2010 after having played for Onze Gezellen in the previous years. Last year, she played for Caserta in the Italian Softball League. With Terrasvogels, she won the Dutch championship in 2007 and the European Cup Winners Cup in 2009 in Parma (Italy).
(November 12)