(Story & Photos by Marco Stoovelaar)

Euro Stars adds two, loses three players
Nederlands


CAPELLE aan den IJSSEL (Neth.) - The women softball-team of Euro Stars announced it saw three players leave during the transfer-period, which ended last Monday. It added two players to its roster for next season.

...Tanisha van Krevel...

...Sheila van der Tang...
(© Photos: Marco Stoovelaar)
In fact, the two added players are no 'new' players, as they also were part of the club this year. Added to the roster of the main team was youthplayer Tanisha van Krevel. Last winter, the 16-year old catcher/infielder was a member of the prelininary squad for the Netherlands Junior Teams.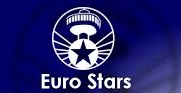 The club also confirmed that Australian Alli Edgtton will be on the roster again. This season, the pitcher already played for the team from Capelle aan den IJssel.
Leaving Euro Stars are Silea Bos, Sheila van der Tang and Laura Zuidam.
Silea Bos is a big league-veteran, who played for four different clubs in the highest league between 2006 and 2012. After having played for Euro Stars in the big league in 2006, she later played on the highest level for Gryphons, Centrals and Sparks Haarlem. Next season, Silea will play for Blue Birds.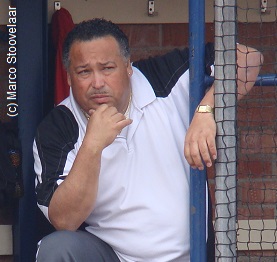 ...Willy van der Lee...
(© Photo: Marco Stoovelaar)

Sheila van der Tang will play for Twins in the Silver League next season. Early this year, Sheila was a member of Team Rotterdam/The Hague during the indoor World Championship Promo Tour.

Laura Zuidam decided to play for Zwijndrecht, which also will play in the new Silver League.

Tanisha van Krevel joins five other players on the Euro Stars-roster, who have been part of the National Team Youth Progam in the last years, being Onaisha Franka, Shomayra Franka, Renske Jansen, Anna Prins and Kim van der Valk. Like Sheila van der Tang, Shomayra Franka also played for Team Rotterdam in last winter's Indoor-competition, as did Merel Cramer, Wendy van der Hoeven, Kimberley Matulessy and Eliza van 't Zelfde. Returning to the team next season are Davinia de Kwant and Kimberly van der Lee, who both have big league-experience. Rachel Schouten and Manon Hogenes complete the roster.

Last month, Davinia de Kwant, who was the best hitter this season, was named Most Valuable Player of the team for the 2014 season, while Onaisha Franka was named Talent of the Year.

Willy van der Lee returns as Head Coach in 2015. This season, Euro Stars finished in sixth place in the second highest division ('Overgangsklasse') with a 12-16 record. In the second half of the season, in a group formed by the bottom-4 of this league, Euro Stars ended in second place behind Roef! with a 10-2 record. With that, the team will remain playing in the second highest division next season, which then is called the Silver League.

(December 4)