Carrousel wins Mastenbroek Tournament
Nederlands

ENSCHEDE (Neth.) - Carrousel from Russia has won the 31st edition of the J.C.J. Mastenbroek Tournament, which is organized annually by Tex Town Tigers in Enschede. It marks the first time that the event is won by a foreign club. Last year, the tournament had to be cancelled, due to the weather conditions (freezing temperatures and snow!). The last winner of the tournament before that was Hotel Ambassdor Haarlem Terrasvogels, which won in 2011 and 2012.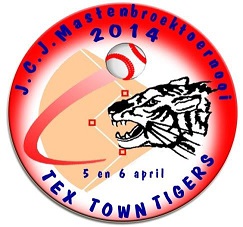 In previous years, the tournament was held two weeks before the start of the regular season and was then followed a week later by the annual Jan de Wit Tournament. This year, however, both tournaments were held in the same weekend. The regular season opens next Saturday, April 12.
On the first day of the tournament, on Saturday, two of the three foreign teams that participated remained unbeaten. Carrousel won 10-1 vs. DSS and 13-6 vs. the National Team of Germany. SK Joudrs Praha from the Czech Republic won 7-5 vs. host Tex Town Tigers and 14-9 against the German squad.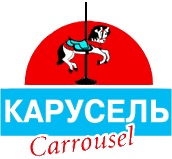 Also on Saturday, Tex Town Tigers and DSS played a high-scoring game. It was TTT that won 19-18 after trailing 6-0 in the first inning and 10-4 in the second at bat. There were 39 basehits in this game, including 21 by DSS. All players in the starting line-ups of both teams collected at least one basehit. There also were ten errors in this game.
On Sunday, Carrousel remained unbeaten. It first won 15-4 vs. Tex Town Tigers, then closed with a 8-0 shutout vs. Joudrs to decide the tournament.
Joudrs ended the event with a 3-1 win vs. DSS, which was the lone big league-club that participated. Last season, DSS won the championship in the second highest league to promote. In the highest division, it takes the spot of Tex Town Tigers, which last season relegated.
Also on Sunday, Germany won 2-0 vs. DSS and 5-3 vs. Tex Town Tigers.
(April 6)