Peter van Dalen new Head Coach of Sparks Haarlem
Nederlands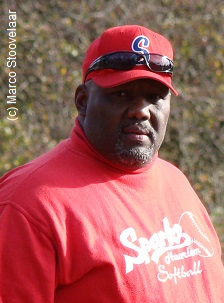 ...Juni Francisca...
(© Photo: Marco Stoovelaar)

HAARLEM (Neth.) - Peter van Dalen will be the Head Coach of Oolders Omaco Sparks Haarlem in the new season. Van Dalen succeeds Juni Francisca, who recently announced he will step down after this season. Francisca's longtime Assistant Coach Marcel Schippers also stops after the season.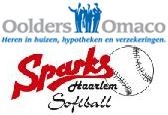 Coming weekend, Francisca and Schippers will lead Sparks Haarlem in the team's final games of the 2014 season, which could end in a championship. In the best-of-five Holland Series against reigning champion Hotel Ambassador Haarlem Terrasvogels, Sparks Haarlem won the first two games last Saturday. Coming Saturday, Sparks Haarlem is playing at Terrasvogels and needs one victory in the remaining three games. In case, Terrasvogels wins twice on Saturday, the final game will be played on Sunday at the home site of Sparks Haarlem.
Juni Francisca was the Head Coach of Sparks Haarlem since 2008. In his seven seasons in Haarlem, the team won 217 of the 248 games played in the regular season. In the last five seasons, Sparks Haarlem lost only eight of the 170 games played. Six of these losses were handed to the team by Terrasvogels, which was the only team to beat Sparks Haarlem during the 2011 (once) and 2012 season (three times). Terrasvogels also won once in 2010 and 2013. The other teams who were able to win against Sparks Haarlem since 2010 were Twins (2010) and Olympia Haarlem (2013). This year, Sparks Haarlem became the first team in history to remain unbeaten in the regular season.
Sparks Haarlem won the Dutch championship-title in 2010 and 2011, but was left empty-handed in 2012 and 2013 after initially having another dominating season. In 2012, Sparks Haarlem lost in the Holland Series against Alcmaria Victrix. Last year, the team lost the final to Terrasvogels.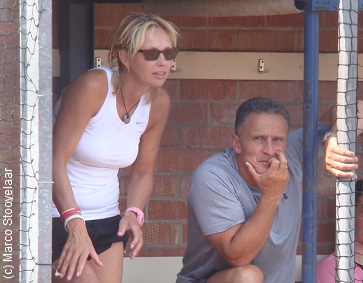 ...Peter van Dalen assisted Gonny Farley...
...during the 2013 season...
(© Photo: Marco Stoovelaar)

Last month, Sparks Haarlem won the European Cup Winners Cup, the fourth time the team won a European Cup under guidance of Francisca.

Juni Francisca made his debut as Head Coach in the big league in 2003 when he led Birds, which he guided to the First Division-championship the year before. A year later, he was assisted by Marcel Schippers, who stayed at his side ever since. During the 2005 season, the two separated with Birds, then coached the big league-team of Twins in 2006 and 2007, before being named coach of Sparks Haarlem for the 2008 season.

Peter van Dalen primarily has been active as a coach in baseball. He was associated with the Netherlands Junior Baseball Team for 15 years, acting as Manager, Pitching Coach or in another coaching position. Van Dalen, a former pitcher/outfielder, played in the Dutch big league for Haarlem Nicols, Kinheim and HCAW. He also played several years for the Netherlands Baseball Team. In 1998, he was an Assistant Coach in the Dutch baseball big league with Kinheim.

Last season, Van Dalen assisted then-Head Coach Gonny Farley of Alcmaria Victrix during several games of the Dutch big league softball-season. He also was a guest-hitting instructor several times during the winter indoor practices of the Netherlands Women Softball Team the last few years.

(October 6)