Rob Walgien returns as Head Coach of Terrasvogels
Nederlands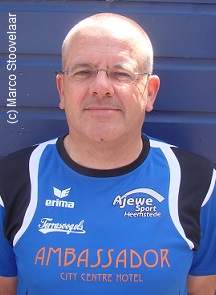 ...Marco Molleman...
(© Photo: Marco Stoovelaar)

SANTPOORT (Neth.) - In 2015, Rob Walgien returns as Head Coach in the Dutch softball big league, which then will be renamed Golden League. The veteran coach has been named Head Coach of Hotel Ambassador Haarlem Terrasvogels, succeeding Marco Molleman, who coached the team for two seasons and led the squad to the championship last year. Molleman has announced that it is no longer possible to combine the coaching with his regular (and busy) job. He also wants to spent more time with his family.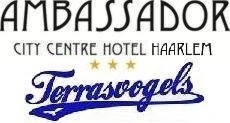 Marco Molleman was the Head Coach of Terrasvogels in 2013 and 2014. Under his guidance in his first season, Terrasvogels won the European Cup Winners Cup, remaining unbeaten in the tournament, which was held in Montegranaro (Italy). In October, Terrasvogels captured the Dutch championship-title for the first time since 2007. In the Holland Series, Terrasvogels defeated favorite Oolders Omaco Sparks Haarlem in five game to capture the title. That concluded a very emotional year for the club, due to sickness of some loyal clubmembers. Early in the year, the club lost former Head Coach Teun van den Berg and Jersey van Doornspeek, who played baseball with the club and also assisted during softball-practices in the past. In the months following the conclusion of the season, Team Manager and Club Secretary Martin de Jonker, Public Address Announcer Henk Hoenderdos and former Pitching Coach Bram van der Werf passed away.
Thanks to the winning of the European Cup as well as the Dutch championship, Terrasvogels was named Sports Team of the Year twice, while Molleman was named Coach of the Year.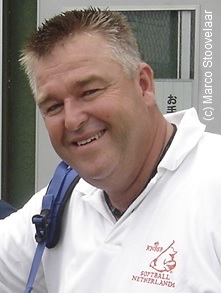 ...Rob Walgien...
(© Photo: Marco Stoovelaar)

This season, Terrasvogels added several young and talented players to the team, which again had a fine season. The team began the year by winning the International Indoor Cup, then in August captured the championship of the Summer League. The team then again not only qualified for the Play-Offs, but also reached the Holland Series again, securing a spot in an European Cup-tournament for next season. With that, Terrasvogels will extend the European record with its 35th participation in an European club-tournament. This year, Terrasvogels participated in the first edition of the European Premiere Cup (the new name for the European Cup) and finished in fourth place.

This weekend, Terrasvogels concludes the 2014 season in the Holland Series. On Saturday, it will host Oolders Omaco Sparks Haarlem, which leads the best-of-five final 2-0 after having won twice last Saturday.

Rob Walgien is an experienced softball-coach, who was a Head Coach on the highest level for several years. With his appointment as Head Coach, Walgien will return to Terrasvogels, where he was the Head Coach earlier in 1993-1999. In his seven seasons in Santpoort, Walgien led Terrasvogels to the championship in 1998 and 1999. In 1995, Terrasvogels won the Cup Winners Cup and in 1996, the Eurpean Cup. Walgien then assisted his successor Renée van den Berg in 2000 and won the title again.

After his first stay at Terrasvogels, Walgien was the Head Coach for three seasons (2002-2004) at DSC '74 (the current Olympia Haarlem), winning the championship in 2003.

In 2006, 2007 and 2008, Walgien was a member of the coaching staff of the Netherlands Women Softball Team, with whom he participated in the 2008 Olympic Games in Beijing (China).

(October 9)