(Story & Photos by Marco Stoovelaar)

Five new players for Almere '90
Nederlands


ALMERE (Neth.) - Almere '90 has added five new players to the roster of its softball-team for next season, the club announced over the last days. Included therein is one player with some big league-experience and two who where part of the National Youth Programme the last years.

...Britt Remmers...

...Shanna te Vrede...
(© Photos: Marco Stoovelaar)
Britt Remmers (1st base/outfield), who has played in three big league-games at age 14-15 for Twins in 2011 and 2012, comes to Almere from this club, with whom she played in the second highest division ('Overgangsklasse') the past two seasons. In 2013, Britt Remmers played for the Netherlands Junior White Team, which won the bronze medal during the European Cadets Championship in Ostrava (Czech Republic).

Pitcher Shanna te Vrede also played for the Dutch Junior White-squad in the past, with whom she captured the European title in Belgium in 2011. She also has been a member of the preliminary squad of the Dutch Junior Red Team. The last four seasons, she played for HCAW. In 2013, she won the Riet Vermaat Trophy for Best Junior Pitcher.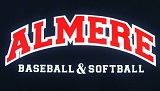 The other newcomers are Suzanne Poelgeest, Maxime Scheffer and Merel Boers. The first two played with Amsterdam Pirates in the 'Overgangsklasse', the latter comes from DVH.
Maxime Scheffer (pitcher/outfield/1st base) began her career with Amsterdam Pirates, then played two seasons for DVH, but returned to Amsterdam, where she played this season.
Suzanne Poelgeest (2nd base/outfield) moved to live in Almere and that led her to leave Pirates to play for Almere '90. Before coming to Amsterdam Pirates, Suzanne had played for De Zuidvogels, HCAW and Robur '58.
Merel Boers (pitcher/outfield) started playing softball at ODIZ Frogs, then played one season in a youthteam for Olympia Haarlem, returned to the Frogs for one year, but then went on to play for DVH.
Jordi Leen, Maran Leen and Angela Spoelstra has left the team. This season, Almere '90 won the championship in the First Division A, finishing with a 19-6 record and three ties. With that, the team earned 41 points, one more than second-placed Caribe. By winning the league, Almere '90 will play next season in the Silver League, the new second highest division in the newly created Dutch National Softball League.
Edwin Pieneman returns next year for his fourth season as Head Coach to lead Almere '90 in the new Silver League. He will be assisted again by Tom Groot, who year also assisted Pieneman. Marcel Wetser will be new in the coaching-staff.
(November 28)