Indians designate Van den Hurk for assignment
Nederlands
GOODYEAR, Arizona (USA) - Rick van den Hurk's stay with the big league-team of the Cleveland Indians lasted only eight days. For now. After being claimed on waivers by the Indians from the Toronto Blue Jays on March 21, his new club designated him for assignment on Thursday, March 29. This move came two days after he had his second appearance on the mound for Cleveland and also came after the Indians acquired RHP Jairo Asencio from the Atlanta Braves earlier on the day.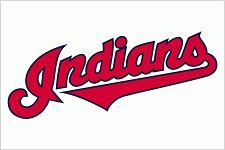 'Designated for assignment' is a contractual term. When a player is designated for assignment, he is immediately removed from the club's 40-man roster. This gives the club 10 days to decide what to do with the player while freeing up a roster spot for another transaction, if needed (which is what Cleveland did with Asencio). After designating a player for assignment, the club must either:
- return the player to the 40-man roster within 10 days from the date of designation, or make one of the following contractual moves:
- Place the player on waivers (which can only be done within the first 7 days of the 10-day period)
- Trade the player
- Release the player
After making his debut in a Cleveland-uniform on March 24, Van den Hurk made his next appearance last Tuesday. At Glendale, he pitched the sixth inning in a 7-1 loss vs. the Chicago White Sox. Cleveland trailed 3-1 when Van den Hurk took over the pitching in the sixth for starter Ubaldo Jimenez. Van den Hurk started by walking Paul Konerko and followed with a strikeout for Kosuke Fukudome, but then gave up a 2-run homerun to Brent Morel. Hereafter, A.J. Pierzynski flied out and Eduardo Escobar lined out.
In the upcoming days, it will become clear whether Van den Hurk returns on the Cleveland-roster or has to continue his career somewhere else.
(March 30)