Bears open 2nd Round Korean Play-Offs with win
Nederlands

SEOUL (South Korea) - Doosan Bears opened the best-of-five Second Play-Off Round of the Korea Baseball Organization vs. LG Twins with a 4-2 victory on Wednesday-evening (October 16). The entire series is played in Jamsil Stadium in Seoul, which is the home site for both teams.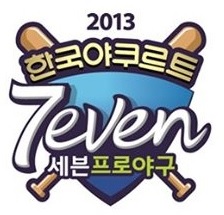 The Bears, which turned a 2-0 deficit into a 3-2 series win in the First Round vs. Nexen Heroes opened the score in the first inning. Jong-wook Lee led off with a triple, then scored the first run when Hyun-soo Kim followed with a single. With runners on first and third base, Jun-seok Choi grounded to third baseman Seong-hoon Jeong, who threw the ball high over the catcher, leading to the second run for the Bears.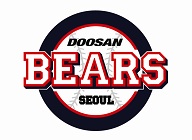 The Twins finished in second place in the regular season and therefore automatically qualified for the Second Round, but hadn't played since October 5. In the bottom of the first inning, the Twins tied the score immediately. Yong-taik Park led off with a single and scored when Byung-Kyu Lee homered on the first pitch he saw from starter Kyung-eun Noh. In the next 4 2/3 innings, Noh held the Twins hitless.
The Bears then broke the 2-2 tie in the top of the seventh inning. Jong-wook Lee led off with a single and moved to third base on a sacrifice bunt and a grounder. With two outs, Jun-seok Choi grounded to the third (just as he did in the first inning), but this time Jeong bobbled the ball, before throwing it to first base. Choi beat the throw and Lee scored the go-ahead run.
The Bears added an insurance run in the top of the ninth inning on a single by Su-bin Jeong.
(October 16)