After a scoreless first at bat, both teams left a runner on second base, Twins opened the score with three runs in the top of the second inning. With one out, American lefthander Enoch Deaton gave up a single to Bob van der Meer, then walked Stijn Janssens. With two outs, both runners scored when Branden Kuzyk tripled down the rightfield-line, where the rightfielder also slipped a little. A walk for Shurty Tremus followed, then Kuzyk scored when Deaton made an error.

In the next two innings, Twins-starter Justin Erasmus allowed only one batter to reach base, then the Australian was supported with three more runs in the top of the fourth. It was again Bob van der Meer who started the rally. This time, he led off with a single. After having stolen second base, he moved to third base on a single by Stijn Janssens and scored on a single by Bart Janssen. Next, the two runners advanced on a grounder and after another grounder accounted for the second out, Bart Hanegraaf tripled down the rightfield-line to bring in two more runs and lift the lead to 6-0. That led to a pitching change. Evan Simons took over for Deaton, but Twins now had an apparent comfortable 6-0 lead.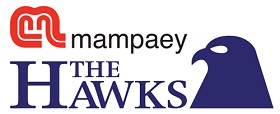 In the bottom of the fourth inning, Twins committed two errors, but held The Hawks scoreless. Lead-off hitter Tim Roodenburg reached on a fielding error, then advanced on an errant pick-off with one out. But hereafter, two grounders ended the at bat.
In the next inning, The Hawks again had no luck. Berend Ruben led off with a single, but he was forced out with one out on a grounder by Julian Goins. The latter then stole second base, but was left behind.
Twins added two more runs in the sixth. With two outs, Shurty Tremus and Bart Hanegraaff both walked. This time, it was Christopher Ge who tripled to bring in both runners. But he might not have reached third base when pitcher Evan Simons had taken over third base for the throw coming in from the outfield. Simons was relieved by Jose Moreno, who ended the inning with a strikeout, but Twins now led 8-0.
In the bottom of the sixth, Justin Erasmus retired the side, then Twins staged a 5-run rally in the seventh. In the inning, Twins registered only two basehits, but there also were six free passes (four walks, two hit batters). Kevin Karper led off as pinch-hitter and walked, as did following batter Bob van der Meer. A run was then scored on a single by Stijn Janssens, then the bases got loaded when Bart Janssen walked. That led to another pitching change, as Michel Offerman took over for Jose Moreno. Tair Vrutaal then entered the game as pinch-hitter. Last Sunday, he delivered the deciding 2-run single as a pinch-hitter, but now he was hit by a pitch, but that also led to a run. A following single by Shurty Tremus accounted for the next two runs. Hereafter, the bases were re-loaded when Bart Hanegraaf was hit by a pitch. He was then forced out on a grounder by Christopher Ge, but that enabled Vrutaal to score the 13th run for Twins. With two outs, Kevin Karper walked in his second at bat in the inning which again led to a basesloaded situation and another pitching change. Kevin van Veen was brought in and ended the inning with a strikeout. However, Twins now had a commanding lead and was closing in on a mercy-rule victory and promotion to the big league.
In the bottom of the seventh, Koen Blom took over the pitching for Twins. He was greeted with lead-off singles by Brian Raap and Gregory Trinidad which led to runners on first and third base. The latter was then forced out on a grounder by Berend Ruben, while Raap scored the first (and only) run for The Hawks. After Ruben had stolen second base, Amir Daou was hit by a pitch. A double steal followed, as The Hawks was trying to erase the 10-run difference deficit. But with runners on second and third base, Blom struckout next batter Louie-Jay Sienders. Hereafter, veteran Remco Gorisse was brought in to close the game. He struckout Odion Gouverneur and that ended the game.
And with that, Twins had completed a 3-game sweep and promoted to the Dutch big league. The celebrations began for the team from Oosterhout. They were joined by the women softball-team of Twins, which had arrived towards the end of the game in Dordrecht after also having completed a 3-game sweep vs. Alcmaria Victrix in Hoofddorp. With that, the softball-squad also celebrated promotion and will return in the highest division next year. A double celebration today, which is more than a proper occassion when your club is called Twins!