www.grand-slam.nl
International Baseball
Headlines
Compiled and Copyright © 1997-2020 by Marco Stoovelaar

(Story by Marco Stoovelaar)




Ozzie Albies and Carter Kieboom collect two Spring Training-basehits
Nederlands






FORT MYERS / NORTH PORT / WEST PALM BEACH, Florida / GOODYEAR / SCOTTSDALE, Arizona (USA) - On Tuesday (March 3), twelve games were played in Spring Training, this time six in both Florida and Arizona.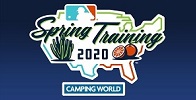 In these games, six Netherlands-players participated. Ozzie Albies (Atlanta Braves) and Andrelton Simmons (Los Angeles Angels) were both in the starting line-up. Sherten Apostel (Texas Rangers), Carter Kieboom (Washington Nationals), Chadwick Tromp (San Francisco Giants) and Zander Wiel all entered their game later.
Albies and Kieboom both recorded two basehits.
(March 3)
Related Articles:


10 Kingdom-players open Spring Training on Major League-rosters. (February 20)


Sherten Apostel & Zander Wiel first Netherlands-players in action in Spring Training. (February 21)


Five Netherlands-players in Spring Training-action on Saturday. (February 22)


Wiel homers for Minnesota; Gregorius makes Philadelphia-debut. (February 23)


No hits, but 3 walks for 5 Netherlands-players in Spring Training. (February 24)


Spring Training-basehits for Albies, Apostel and Kieboom. (February 25)


Good Spring Training-outings Ozzie Albies & Kenley Jansen. (February 26)


Zander Wiel hits second Spring Training-homerun. (February 27)


Jonathan Schoop hits 2-run double for Detroit Tigers. (February 28)


Carter Kieboom walks twice and scores for Washington. (February 29)


Productive outings Jurickson Profar, Andrelton Simmons & Kenley Jansen. (March 1)


Sherten Apostel contributes to Spring Training-win Texas Rangers. (March 2)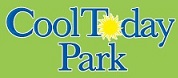 At CoolToday Park in North Port, Atlanta Braves hosted Tampa Bay Rays and lost 5-2.

Atlanta recorded six basehits, with two of them being hit by Ozzie Albies, who was the starting second baseman. Albies was 2-for-3.

With one out in the bottom of the first inning and Tampa Bay leading 1-0, Albies singled, but stranded on first base.

With two outs in the third inning, Albies struckout, but reached first base, as strike-three was a wild pitch. Albies again was left behind.

In the bottom of the seventh, Atlanta scored twice to take the lead and Albies contributed to that. With one out, he singled, then his pinch-runner Jack Lopez scored the tying run with two outs when Austin Riley homered after a pitching change.

In the top of the eighth, Tampa Bay rallied for four runs to turn the game its way.

At FITTEAM Ballpark of The Palm Beaches in West Palm Beach, Washington Nationals played at home against Baltimore Orioles and won 5-3.

Trailing 1-0, Washington rallied for five runs in the bottom of the third inning and that proved to be enough. Two of the runs were scored on a double by Juan Soto.

In the top of the sixth inning, Carter Kieboom entered the game as new third baseman for Washington, taking over from Asdrubal Cabrera. Kieboom did fine in the remainder of the game, as he was 2-for-2.

In the bottom of the sixth, Kieboom hit a lead-off single. But with one out, he was eliminated in a double play.

With two outs and Jacob Wilson (walk) on first base, Kieboom singled again in the bottom of the eighth. This time, the inning ended with a strikeout.

At Hammond Stadium at CenturyLink Sports Complex in Fort Myers, Minnesota Twins played at home against Detroit Tigers and won 5-1. Detroit recorded only two basehits off of six pitchers.

Minnesota opened the score in the second inning on a 2-run double by Marwin Gonzalez, who later homered in the fifth. Miguel Sano (7th inning) also homered for Minnesota, as did Kody Clemens (7th) for Detroit.

With Minnesota leading 4-1 in the top of the eighth, Zander Wiel entered the game as new first baseman, replacing Sano. In the bottom of the eighth, Minnesota added a run on a double by Brent Rooker.

Wiel didn't get an at bat, but made four putouts.

At Goodyear Ballpark in Goodyear, Los Angeles Angels visited Cleveland Indians and won 11-7.

Andrelton Simmons was the starting short stop for Los Angeles and was 0-for-3.

Simmons led off the second inning (he batted fourth in the batting order) and grounded out. Thereafter, Los Angeles went to score two runs on two runscoring singles. Cleveland came alongside in its second at bat on a 2-run homerun by Franmil Reyes.

In the third inning, Simmons grounded out.

Cleveland led 5-2 after five innings, then Los Angeles rallied for four runs in the top of the sixth. Brennon Lund led off with a walk, then Justin Upton was awarded first base on catcher's interference. Hereafter, a grounder by Simmons appeared to end in a force play. Instead, an error was made that enabled Lund to score. Simmons was replaced by pinch-runner Luis Rengifo. With one out, Michael Hermosillo hit a 3-run homerun to give the Angels a 6-5 lead.

Cleveland answered with two runs, but Los Angeles scored four more runs in the eighth and added another one in the ninth.

In Scottsdale Stadium in Scottsdale, San Francisco Giants played at home and hosted Texas Rangers that won with a 6-5 score.

Two Netherlands-players entered during the game.

Trailing 3-1, Texas scored three runs in the top of the sixth on a homerun by Anderson Tejeda. In the bottom of the sixth, with Texas now leading 4-3, Sherten Apostel became the new Rangers third baseman. In that at bat, a single by Giants-catcher Buster Posey accounted for the tying run.

Texas re-took the lead in the top of the seventh via a 2-run homerun by Tyreque Reed. That at bat ended with a strikeout for Apostel.

In the top of the ninth, with a runner on first base and one out, Apostel walked, but then a double play followed.

In the bottom of the ninth, Joey Rickard led off for San Francisco with a double. Hereafter, Chadwick Tromp was inserted as pinch-hitter. He grounded out to third baseman Apostel and that kept Rickard at second base. Moments later, Rickard advanced on another grounder, then scored on a single by Abiatal Avelino, but Texas won with an one-run difference.

Thank you for visiting this site.
Mail your suggestions and questions to stoov@wxs.nl
Copyright © 1997-2020 Marco Stoovelaar / Grand Slam * Stats & News.