Quick Amersfoort opened the score in the first inning with two runs, but was held scoreless in the remainder of the game. Neptunus cut the deficit in half, then rallied for nine runs in the fourth and went on to record a comfortable victory.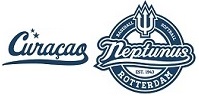 In the top of the first inning, the first three batters of Quick Amersfoort reached base safely, which resulted in a quick 2-0 lead. Emeron Lourens led off with a single off of starter Orlando Yntema, then Brandon Rijnbergen doubled. Both scored when Rachid Engelhardt followed with a single. But that was to be it for Quick. Engelhardt was eliminated in a double play on a grounder by Taylor Clemensia, then a flyout ended the at bat.
After having given up three consecutive basehits, Yntema retired nine batters in a row. With one out in the fourth, the righthander gave up an infield-hit to Taylor Clemensia and walked Brian Biezen, but they were left behind.
Neptunus was retired in order in its first at bat by Stijn Bruins Slot. The team then scored its first run in the next inning, but left two runners behind in scoring position. Roger Bernadina led off with a double, moved on a single by Dudley Leonora and scored on a sacrifice fly by Dashenko Ricardo. On the throw to the plate, Leonora moved to second base and he advanced to third base on a passed ball. With two outs, Quintin de Cuba walked and stole second base. But Leonora and De Cuba stranded on third and second base when a grounder ended the at bat.
Neptunus left another runner behind in scoring position in the third inning, but then rallied for nine runs in the bottom of the fourth to decide the game. Fifteen batters stepped up to the plate, who collected seven bashits, resulting in nine earned runs. Two players had two basehits in this rally.

The big rally began with a lead-off single from Dudley Leonora, who stole second base and scored the tying on a following single by Dashenko Ricardo. Hereafter, Benjamin Dille doubled, then Quintin de Cuba put Neptunus ahead with a 2-run double. That brought in new pitcher Jasper Popken, who walked Gregory Muller. After Stijn van der Meer flied out, John Polonius also flied out, but his hit became a sacrifice fly, as De Cuba scored. With two outs and Neptunus now leading 4-2, the next seven batters would reach base to continue the rally. First, Dwayne Kemp delivered an RBI-double and stole third base when Roger Bernadina walked. Both scored when Dudley Leonora it the fourth double in this at bat, which was his second basehit in this inning. He then scored himself on a single by Dashenko Ricardo, which also was hit second basehit in this at bat. That led to another pitching change. Rookie Maverich Lourens took over, but he walked the first three batters he faced. That first led to a basesloaded situation and then another run. With the bases still loaded, the long inning ended when Stijn van der Meer grounded out. With that, Van der Meer was eliminated twice in this inning.
From the top of the fifth on, trailing 10-2, Quick got no more scoring opportunities. There could have been one, but that ended before it was realized. With one out in the top of the fifth, Mees Robberse reached on an error. Next batter Emeron Lourens singled into leftfield, but Robberse was then eliminated on third base trying to advance an extra base on this basehit. Lourens stranded on first base.
In the sixth, Rachid Engelhardt led off with a single for Quick, but he was the final baserunner in this game for the team. The next nine batters were retired in order, the last six of them by closer Kevin Kelly.
In the bottom of the eighth, Neptunus reached a 10-run difference. The team left two runners behind in the fifth off of Maverich Lourens. In the next at bat, Neptunus got runners on first and third base with two outs off of Jakob Syrén, but they also were left behind. Another runner stranded on first base in the seventh.
In the eighth, Neptunus scored twice off of new pitcher Rik Jalvingh. Benjamin Dille led off with a double, moved on a wild pitch and scored on a grounder by Quintin de Cuba. Dille, who is a second baseman and sometimes plays at first base, today played in leftfield. Hereafter, Gregory Muller walked and moved to second base on a passed ball. Muller then advanced to third base on a single by Stijn van der Meer and scored the twelfth and final run on a walk-off wild pitch. With that, the score was 12-2 and the game ended via the mercy-rule.