Before today's game, the first two players received Awards for their accomplishments in the regular season. KNBSB-Chairman Mark Herbold handed out the Award for Most Homeruns to Shurman Marlin (Twins Oosterhout) and for Most Stolen Bases to Brendly Martina (Silicon Storks). Marlin hit seven homeruns, Martina stole 24 bases.

Hereafter, there was a ceremony by Neptunus to honor three players, who will retire after completion of the season, being righthanded pitcher Berry van Driel, infielder/outfielder Benjamin Dille and outfielder Shaldimar Daantji.

Van Driel started his big league-career in 2002 with ADO, where he was primarily an infielder, before turning to pitching. Van Driel played for Neptunus since 2008 and in 20 big league-seasons, he played in 435 regular season-games overall, including 277 as a pitcher, most of them as reliever.

In his 20-season career, Daantji played in 664 regular season-games in the highest division since making his debut in 2002 while playing for Neptunus. In 2005-2008, the outfielder also played for Amsterdam Pirates, Almere '90 and Sparta-Feyenoord (two seasons), but he returned into a Neptunus-uniform in 2009.

Dille played in 604 regular season-games in 18 seasons since 2004 and is the only foreign player to have played in 500 or more games in the Dutch big league. After making his debut with Neptunus, the Belgian played in one season for Sparta-Feyenoord, but he then played for Neptunus since 2006, primarily as second baseman.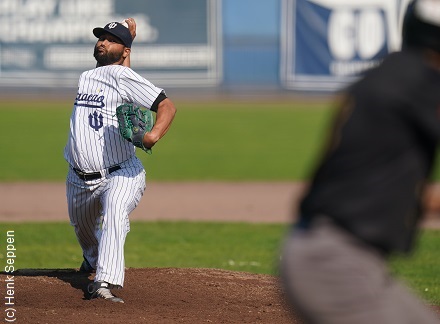 ...Kevin Kelly threw a complete game one-hitter...
(© Photo: Henk Seppen)

Amsterdam Pirates was limited to only one basehit in the third game of the Holland Series. Not by one of the regular starting pitchers of Neptunus, but by reliever Kevin Kelly. In the previous two games, Pirates collected 17 basehits, including nine off of Diegomar Markwell, who started both games. Today, Pirates recorded a single in the top of the fourth inning, which was to be the team's lone basehit.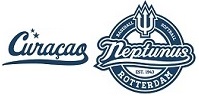 Kevin Kelly was a starting pitcher for Neptunus through the 2017 season. Back then, on October 1, in Game 3 of the Holland Series, Kelly was the starting pitcher and threw 4 1/3 inning against Amsterdam Pirates in a 7-3 loss. From the 2018 season on, Kelly moved to the bullpen and was used as a reliever and closer. Since his final start in 2017, Kelly pitched in 74 games in relief, before making his next start today. Besides starting the game, Kelly also went the distance and threw all nine ninnings! He threw his last complete game on April 30, 2017, which was a 7-inning game against Twins Oosterhout.
Neptunus opened the score with two runs in the bottom of the first inning off of Shairon Martis. These were the lone runs scored in the game, which then developed into a pitching-duel between Kelly and Martis.
In the bottom of the first inning, Stijn van der Meer led off for Neptunus with an infield-hit, then advanced when that was followed by a throwing error from short stop Sharlon Schoop. Van der Meer moved to third base when next batter Roger Bernadina also reached on an infield-hit. Moments later, Van der Meer scored the first run on a wild pitch, which enabled Bernadina to move to third base. There was a throw to third base, but Bernadina slid in safely. He then scored the second run on a grounder by Dudley Leonora.
This first at bat proved to be crucial and decisive, as both teams were kept scoreless in the remainder of the game. Although Martis gave up ten basehits and Kelly only one, both allowed only a few runners to get into scoring position from the second inning on. Besides that, they were supported with some nice defensive plays, which included double plays and catches in the outfield.
Neptunus got its next runner in scoring position in the sixth inning. In the second, Dashenko Ricardo singled, but was forced out on a grounder by Christian Diaz. With two outs in the third, Dwayne Kemp reached on an error, but then was caught stealing.
In both the fourth and fifth inning, the Amsterdam-defense turned a double play. In the fourth, John Polonius singled with one out, then Gianison Boekhoudt grounded into a double play. In the fifth, Dashenko Ricardo led off with a single and this time, Christian Diaz grounded into a double play.
In the bottom of the sixth, Neptunus got runners on first and second base when Dwayne Kemp and Dudley Leonora singled with two outs, but a flyout ended the at bat.
Neptunus got into scoring position again in the seventh. Gianison Boekhoudt led off with a single and moved on an one-out single by Christian Diaz. Boekhoudt then moved to third base on a force play-grounder by Shaldimar Daantji, but runners were left behind on first and third base when Stijn van der Meer popped out.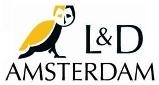 Amsterdam Pirates got into scoring position twice off of Kevin Kelly. Both times, the team got its first two batters on base, but failed to score.
Trailing 2-0, Pirates got its first baserunners in the top of the third inning when Kenny Berkenbosch and Rashid Gerard both walked. With that, the team got a chance to do some scoring. However, Gerard was forced out on a following grounder by Raydley Legito. With Berkenbosch on third base and one out, Roelie Henrique hit a foul pop-fly that was caught. Hereafter, Legito was forced out on second base on a grounder by Gilmer Lampe.
With one out in the top of the fourth, Denzel Richardson singled for Pirates. He stranded on first base and accounted for the lone Amsterdam basehit.
Pirates then got its second scoring opportunity in the fifth when Kenny Berkenbosch and Rashid Gerard both reached base again. Berkenbosch led off with a walk, then Gerard was hit by a pitch. This time, Raydley Legito pop-fly into shallow left/centerfield was caught by short stop John Polonius, then Roelie Henrique grounded into a double play.
In the sixth, Pirates got its lead-off hitter on base again when Gilmer Lampe walked. Hereafter, Kevin Kelly struckout Sharlon Schoop, then Denzel Richardson grounded into an inning-ending double play.
Kelly then retired the side in the next three innings, striking out three batters in the seventh inning. The righthander retired the last eleven batters in a row. In the ninth, powerhitters Gilmer Lampe, Sharlon Schoop and Denzel Richardson all flied out to the outfield.
With that, Kelly completed a successful pitching-afternoon. He not only made his first start in four years, he also threw a complete game.