(Story by Marco Stoovelaar)
IN MEMORIAM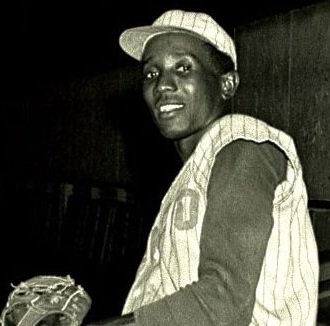 ...Gregorio Pérez...
(1941 - 2021)

Cuban pitching-great Gregorio Pérez passed away
Nederlands

AMANCIO RODRÍGUEZ, Las Tunas Province (Cuba) - The Cuban baseball-world again mourned the loss of one of his former great players, as former pitcher Gregorio Pérez passed away on Monday (February 15) at age 79. It was reported that he was ill for quite some time. Last Saturday, powerhitting third baseman Pedro José Rodríguez (Cheíto, Señor Jonrón) passed away at age 65.

Gregorio Américo Pérez Valdés was born on November 28, 1941 in Guayabal, a city which is now called Amancio Rodríguez in the Las Tunas-province. Pérez started to play baseball in the fifties, first as an outfielder, but soon he became a pitcher. He developed a strong and hard fastball of 90 mph, but it was also mentioned that he had one of the most dominant and effective sinkerballs. The righthanded pitcher was a workhorse, could pitch every day when needed and earned the nickname 'Mano negra' (black hand).

Gregorio Pérez made his debut in the Cuban Serie Nacional de Béisbol in the 1964-1965 season, playing for Granjeros de Camagüey. At that time, the city of Guayabal was part of the Camagüey Province. On December 26, 1965, he was the winning pitcher in the first-ever game played at Estadio Cándido González in the city of Camagüey, the home-site of Granjeros de Camagüey. In the game, Camagüey defeated Industriales, 5-1. Nowadays, the stadium is the home-site of Toros de Camagüey. After leading the Serie Nacional with twelve victories in the 1969-1970 season, Pérez played for some different teams in the eastern part of the country, Oriente, Mineros and Cafetaleros. Later, he went on to play for Leñadores de Las Tunas and as pitcher of this team, he won his 100th career game during the 1977-1978 season.

In 1975, Pérez is a member of the Orientales-team, which plays in the Serie Selectiva, the Summer-competition in Cuba in which eight regional All Star Teams play a competition. In that year, the team of Pérez becomes the first champion of the Serie Selectiva.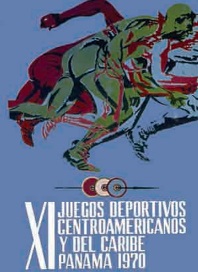 Pérez retires after the 1980-1981 season in the Serie Nacional de Béisbol, which is the regular club-competition with games played from November through February. In his 15 Serie Nacional-seasons, Gregorio Pérez underscores that he is one of the best Cuban pitchers in the sixties and seventies. His career ERA of 2.18 is one of the lowest in history. Pérez pitches in 302 games (112 complete), is the winning pitcher 110 times, strikes out 876 batters and gave up 1.622 basehits, including 61 homeruns. From the beginning, Pérez showed he had a great control as a pitcher. In 1.792 2/3 inning, the righthander walked only 363 batters. With 1.82 walks per nine innings, he is third on the all-time list of pitchers who threw at least 750 innings. That list is headed by Luis Campillo Hernández with 1.37. In second place is Orestes González Rivera with 1.81.
In 1970, Pérez was one of the pitchers of the Cuban National Team during the Central American and Caribbean Games in Panama. During this event, Pérez throws a No-Hitter against the Netherlands Antilles, throwing only 77 pitches. Cuba finished in first place, winning seven of its eight games. This was his lone international tournament with the Cuban National Team. Amongst his teammates during this event were wellknown players such as Owen Blandino Morell, Armando Capiró Laferté, José Antonio Huelga Ordaz, Félix Isasi Mestre, Fermín Laffita Pelipiche, Rodolfo Puente Zamora, Silvio Montejo Boffill, Lázaro Pérez Agramonte, Wilfredo Sánchez González and Braudilio Vinent Serrano.
After his retirement as a player, Gregorio Pérez becomes a Pitching Coach of the baseball-team of Las Tunas. Later, through 1997, he is a pitching instructor/coach for many years at the Centro de Entrenamiento José Octavio Bello González in Las Tunas, the capital of the Province with the same name. Amongst the local players attending this Training Center were future National Team-players such as Danel Castro Moñagorry, Joan Carlos Pedroso Brooks, Amaury Suárez Burquez and Osmani Urrutia Ramírez. After retiring at the Training Center, Pérez remained active in giving baseball-instructions. Not only in his home province of Las Tunas, but also in Venezuela, where he works for nineteen months in 2005.
On May 3, 1999, Gregorio Pérez is a member of the Cuban delegation to the USA, where the National Team plays an exhibition game against the Major League-team of the Baltimore Orioles in Baltimore. On March 28, the two teams first meet in Cuban capital Havana and Baltimore then wins 3-2 in ten innings. In the second game in Baltimore, Cuba wins 12-6.
The webmaster of Grand Slam * Stats & News extends his condolences to the family of Gregorio Pérez and wishes them a lot of strength with this big loss.
(February 16)