(Story by Marco Stoovelaar)

Cuban Baseball Final postponed; Cuba to participate in tournament on Curaçao in April
Nederlands




HAVANA / SANCTI SPÍRITUS (Cuba) - The National Baseball Commission (Comisión Nacional de Béisbol) of Cuba announced on Thursday (March 18) that the best-of-seven Championship Final of the 60th edition of the Serie Nacional de Béisbol will begin on March 28. The Final between reigning champion Cocodrilos de Matanzas and Alazanes de Granma will be played in Estadio José Antonio Huelga in Sancti Spíritus.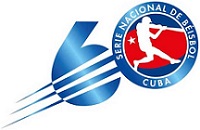 The best-of-seven initially was to begin three days after completion of the Semi-Final between Matanzas and Leñadores de Las Tunas, which ended on Sunday. However, earlier in the week it was reported that there were two positive cases of the coronavirus (COVID-19) in the team of Granma, which was put in isolation. With that, the opening game was postponed.
By postponing the start of the Final to March 28, Granma gets a chance to resume preparations.
Also on Thursday, the Commission announced that it had handed suspensions to the six players who were ejected after the bench-clearing in the eighth inning last Sunday in Game 6 between Matanzas and Las Tunas. The bench-clearing began after a hard sliding at second base by a runner from Las Tunas, which was declared unsportsmanlike. As a result, four players from Las Tunas and two from Matanzas were ejected. It was added that after the game had ended, both teams apologized for what happened.
Also on Thursday, it was confirmed that a National Team of Cuba will participate in the third edition of the Copa del Caribe de Béisbol, which will take place April 17-24 in Willemstad (Curaçao). Armando Jesus Ferrer Ruiz, the Manager of Matanzas, will be the Manager of the Cuban squad, which will be a combination of experienced players with talented and developing players. For Cuba, the event also will serve as a preparation for the Americas Baseball Olympic Qualifier, which is scheduled for early June in Florida (USA).
Last month, it was reported that National Teams from Curaçao, the Domican Republic, Haiti, Panama, Puerto Rico and the US Virgin Islands will also participate in the Caribbean Cup Tournament. Invitations were also send to Chile, Perú and Venezuela. The event will be organized by the Confederación de Béisbol del Caribe (COCABE) and is sanctioned by the World Baseball Softball Confederation (WBSC).
The first edition was held in 2018 and was won by the Dominican Republic, which also hosted the event. Also participating then were Aruba, Curaçao, Haiti, Perú and the US Virgin Islands.
The Dominican Republic also hosted and won the second edition in 2019. Besides the Dominican Team, the other participants were Aruba, Haiti, Jamaica, Perú, the US Virgin Islands and Venezuela.
(March 18)
Related Articles:


Matanzas wins again to advance to Cuban Final. (March 14)


Matanzas takes lead in Cuban Semi-Final. (March 12)


Matanzas wins in 11 innings to even Cuban Semi-Final. (March 11)


Matanzas avoids sweep with 1-0 win in Cuban Semi-Final. (March 10)


Las Tunas also wins second game of Cuban Semi-Final. (March 8)


Las Tunas wins opener second Cuban Semi-Final. (March 7)