Update 1st/2nd/3rd Division: Jeka wins; Cardinals, Parkstad/Cheetahs champion
Nederlands



BREDA / MOERGESTEL / SCHIJNDEL (Neth.) - Jeka has won the opening game of the best-of-three First Division Overall Championship Series vs. Amsterdam Pirates-2 (Mokum Hawks). Also, the two remaining championship-races in the Second and Third Division were decided in the weekend. In the Second Division D, Vos Cardinals captured the title, while Parkstad/Cheetahs (Raptors) win the Third Division G.
---
First Division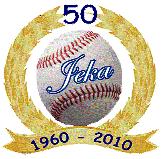 BREDA - On Sunday, Jeka, which won the title in the First Division B, opened the best-of-three First Division Overall Championship Series with a 7-6 win vs. Amsterdam Pirates-2 (or Mokum Hawks, as their nickname is), who are the champions of the First Division A. Game Two will be played next Sunday at Amsterdam.
The Amsterdam-squad includes former big league-players like Marcel Bijvank, Rikkert Faneyte, Robin Franken, Kevin van Hagen, Bas Kuijer, Remy Maduro and Bart van Wissen. Faneyte has played in 80 games on the Major League-level for the San Francisco Giants and Texas Rangers, while Maduro played professionally in the Minor League in the organisation of the Florida Marlins. Both also played for the Dutch National Team, as did Van Wissen. The team is coached by former big league and National Team-pitcher Tim Keuter. The roster of Jeka includes former Dutch big league and National Team-player Eddie Dix, but also Ron Dix and Bas Nooijens, who also have played in the Dutch big league.
Jeka opened the score in the first inning on a single by playing coach Roy Klerks. Amsterdam rallied in the sixth inning for four runs off pitcher Caspar Dunant to take the lead.
Trailing 4-2, Jeka struck in the eighth inning by scoring five runs off Bart van Wissen and Robin Franken to take a 7-4 lead. In the ninth inning, off new pitcher Adonis McDonald, Amsterdam got two runs back, but was unable to turn the game around again in its favor.
As Mokum Hawks is no 'standard' team, it cannot promote, which meant that Jeka would be entitled to promote to the so-called Overgangsklasse, whether it wins this series or not. However, the BN De Stem newspaper reported on Monday that Jeka will not use their right to promote as playing games on Saturday and Sunday will be too much for the club. In the First Division, only one game per weekend is played. As Jeka will not promote, this probably will mean that Orioles, which finished in last place in the Overgangsklasse, now will remain in that league.
---
Second Division D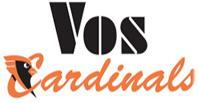 MOERGESTEL - Vos Cardinals won the championship in the Second Division D on Saturday. Cardinals, which shared first place with Roef!, could have taken a 2-point lead in the standings a few days earlier, but on Wednesday they lost 18-11 to Nuenen. This meant that the last game of the season between the two league-leaders was to be decisive.
On Saturday, Cardinals met Roef! at the home site of the latter in Moergestel and won convincingly 11-5 to capture the title.
On Sunday, UVV-2, which is in last place in this pool, lost 7-6 to MULO to remain two points behind Nieuwegein Diamonds, whose game was canceled as opponent Nuenen didn't showed up on Sunday. This means that both UVV and Nieuwegein still have one game left to decide last place. Coming Friday, UVV will meet Nuenen, while Nieuwegein of course will have its game vs. Nuenen re-scheduled.
other remaining action in the Second Division
Second Division A
Champion Giants finished the season on Sunday with a 13-3 win vs. Drachten Diamonds to remain unbeaten and close the season with an 18-0 record. The season in this pool is now closed, as all games are played.
Second Division B
The season is also closed in the league, as the last game was played last Saturday with Double Stars-2 winning 14-2 vs. Alcmaria Victrix-2.
Second Division C
The season in this pool closed already on September 19.
---
Third Division G


SCHIJNDEL - Like in the Second Division D, the championship in this league also was decided in the last game between the two contenders. The Raptors, which is the combination team of Parkstad and Cheetahs, on Saturday won 8-5 at the site of Starlights to capture the title, while the home team finished in second place.
The next day, Starlights also lost vs. MULO-2, 7-3. There are two more games left in this league.
other remaining action in the Third Division
Third Division A
Second placed Cubs on Sunday won 14-6 vs. The Pioneers, which might have been the last game in this pool. Cubs, which is three points behind champion Blue Devils-2, has one game left vs. last placed Drachten Diamonds-2, but that isn't listed anymore in the official schedule. When this game isn't played anymore, this means that the season in this pool is completed.
Third Division B
The season in this pool was completed on September 26.
Third Division C
In this pool there are two games left. Next Saturday, Ban-Topa Future Stars will close vs. Centrals, while a new date for the match-up between Thamen and Quick Amsterdam (which was scrubbed on September 26) has not yet been announced.
Third Division D
The season in this pool ended last Sunday with Double Stars-3 winning 7-6 vs. Olympia Haarlem-2.
Third Division E
This pool is still far from completed, as there are still nine games left on the schedule to be played with the last one listed for October 24. Several of these games are still of influence to decide the last place in this league. On Sunday, fifth placed Braves-2 won 7-4 vs. sixth and last placed Orioles-2 to take a 6-point lead. Orioles has three games left, meaning they could end up in a tie with Braves. The decision could fell next Sunday when Orioles meets third placed Saints. A loss would mean that Orioles finishes in last place.
Third Division F
The season in this pool ended on Sunday with Gryphons-2 shutting out The Islanders, 11-0. With this, the latter remained in a tie for last place with The Hawks-2.
---

(October 4)

Previous report Rookie League
Previous report First Division
Previous report Second Division
Previous report Third Division

Coming up: the situation in the Fourth and Fifth Divisions