www.grand-slam.nl
International Baseball
Headlines
Compiled and Copyright © 1997-2020 by Marco Stoovelaar

(Story by Marco Stoovelaar; Photo by Henk Seppen)




Xander Bogaerts plays in first Spring Training-game
Nederlands







CLEARWATER / FORT MYERS, Florida / PEORIA / PHOENIX / TEMPE, Arizona (USA) - On Wednesday (March 4), a total of 15 Spring Training-games were played, eight in Florida and seven in Arizona. The higher total comes because some teams played two games with separate split-squads.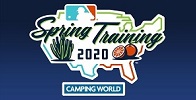 Today, Xander Bogaerts played in his first game of Spring Training. The 27-year old short stop of Boston Red Sox was sidelined with left ankle soreness, an injury he suffered in the off-season. While his team played, Bogaerts was treated and had workouts and practice sessions at Fenway South, the Spring Training-facility of Boston in Fort Myers (Florida). In his first game, Bogaerts was the designated hitter and batted third in the starting line-up of interim-Manager Ron Roenicke.
In total, six players from the Netherlands participated in today's games. Xander Bogaerts (Boston Red Sox), Didi Gregorius (Philadelphia Phillies), Jurickson Profar (San Diego Oadres), Jonathan Schoop (Detroit Tigers) and Andrelton Simmons (Los Angeles Angels) all started. Chadwick Tromp (San Francisco Giants) was used as a pinch-hitter.
(March 4)
Related Articles:


10 Kingdom-players open Spring Training on Major League-rosters. (February 20)


Sherten Apostel & Zander Wiel first Netherlands-players in action in Spring Training. (February 21)


Five Netherlands-players in Spring Training-action on Saturday. (February 22)


Wiel homers for Minnesota; Gregorius makes Philadelphia-debut. (February 23)


No hits, but 3 walks for 5 Netherlands-players in Spring Training. (February 24)


Spring Training-basehits for Albies, Apostel and Kieboom. (February 25)


Good Spring Training-outings Ozzie Albies & Kenley Jansen. (February 26)


Zander Wiel hits second Spring Training-homerun. (February 27)


Jonathan Schoop hits 2-run double for Detroit Tigers. (February 28)


Carter Kieboom walks twice and scores for Washington. (February 29)


Productive outings Jurickson Profar, Andrelton Simmons & Kenley Jansen. (March 1)


Sherten Apostel contributes to Spring Training-win Texas Rangers. (March 2)


Ozzie Albies and Carter Kieboom collect two Spring Training-basehits. (March 3)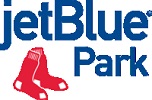 At jetBlue Park at Fenway South, Boston Red Sox played at home against Detroit Tigers and lost 13-9.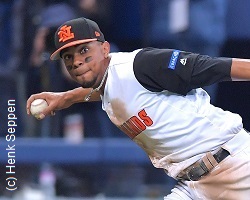 ...Xander Bogaerts with...
...Netherlands at 2017...
...World Baseball Classic...
(© Photo: Henk Seppen)

Xander Bogaerts played in his first Spring Training-game and was the starting designated hitter for Boston. He batted 0-for-2 and struckout twice. Jonathan Schoop started at second base for Detroit and was 1-for-3, while scoring a run. Both Bogaerts and Schoop were batting third in the batting order.

Detroit rallied for five runs in the top of the first inning. With one out, Niko Goodrum and Schoop both singled, then scored when next batter C.J. Cron homered. Hereafter, Dawel Lugo doubled and Frank Schwindel also homered to lift the lead to 5-0.

In the bottom of the first inning, Boston got three runs back. Kevin Pillar led off with a single, then Jackie Bradley, Jr. doubled. Bogaerts then struckout in his first at bat of Spring Training. Next batter J.D. Martinez then homered. Boston added another run in the second inning.

In the top of the third, Schoop led off and grounded out. In the third Boston at bat, Bradley led off with a homerun to make it a 5-5 score. Hereafter, Bogaerts also struckout in his second at bat.

After Goodrum homered for Detroit in the top of the fifth, the at bat ended when Schoop also struckout. In the bottom of the fifth, with one out, Bradley singled. With a runner on first base, Bogaerts was replaced by pinch-hitter Connor Wong, who walked. But later in the inning, Boston would leave three runners behind.

Detroit took some more distance in the top of the sixth when Schwindel hit his second homerun in the game. In the bottom of the sixth, Schoop was replaced by new second baseman Kody Clemens.

With Detroit leading 8-6 in the top of the ninth, the team rallied for five more runs. Boston added three more runs in the bottom of the ninth.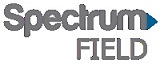 At Spectrum Field in Clearwater, a split-squad of Philadelphia Phillies played at home against a split-squad of Pittsburgh Pirates and won 9-7.

Didi Gregorius started as short stop for Philadelphia and was 0-for-3.

Philadelphia took an early 3-0 lead in the bottom of the first inning. J.T. Realmuto led off with a homerun. After next batter Scott Kingery walked, Bryce Harper also homered. With one out, Gregorius grounded out in his first at bat.

Pittsburgh got two runs back in the top of the second, but moments later, Philadelphia also added another run to make it 4-2 in its favor.

In the bottom of the third, with a runner on first, Gregorius flied out off of Lithuanian pitcher Dovydas Neverauskas, who pitches in the Major League for Pittsburgh since 2017. Later in the inning, another Phillie-run was added, then Harper hit hit second 2-run homerun in the game in the fourth inning.

In his third at bat, Gregorius led off the fifth inning and struckout. He then left the game in the top of the sixth when Luke Williams took over the short stop-position.

Trailing 7-2, Pittsburgh scored a run in the fifth and sixth inning, then scored two more in the seventh and another one in the eighth to come alongside. But Philadelphia answered with two runs in the bottom of the eighth to re-take the lead for good.

At Tempe Diablo Stadium in Tempe, Los Angeles Angels played at home against Seattle Mariners and recorded a 2-0 shutout-win.

Andrelton Simmons started for Los Angeles as short stop and was 0-for-2 with a walk. He also scored one of the two Angel-runs.

With two outs in the bottom of the second inning, Simmons walked. Moments later, he first stole second base, then also stole third base and scored when next batter Jason Castro doubled. That put Los Angeles ahead and it proved to be the 'winning run'.

Simmons led off the fifth inning and then popped out. He grounded out in the bottom of the seventh, then was replaced in the top of the eighth by Livan Soto.

At Peoria Stadium in Peoria, San Diego Padres played at home against Kansas City Royals and lost 9-7.

Jurickson Profar was the starting second baseman for San Diego and was 0-for-4, but he batted in one run.

When Profar (who batted second) got his first at bat in the bottom of the first inning, his team already trailed 6-0. In the top of the first inning, Kansas City rallied for six runs. That began with a 2-run homerun by Hunter Dozier. Hereafter, a double, two singles and a force play-grounder increased the lead to 6-0. In the bottom of the first, Profar lined out.

In the second inning, with two outs, San Diego got three runs back on a runscoring single by Taylor Trammell and a 2-run double by Tommy Pham. Hereafter, the inning ended when Profar flied out. In the fifth, Profar led off for San Diego and popped out.

In the sixth, Kansas City added three runs, but in the home-half, San Diego came back and rallied for four runs. With the bases loaded, Trammell delivered a 2-run double, then a wild pitch accounted for the next run. With one out, an grounder by Profar led to the fourth run in this at bat.

In the top of the seventh, Ivan Castillo replaced Profar and took over second base.

At Camelback Ranch-Glendale in Phoenix, Los Angeles Dodgers played at home and shutout San Francisco Giants, 4-0.

Los Angeles scored twice in the first inning on a double by A.J. Pollock and added two runs in the third when Justin Turner homered.

Things heated up somewhat in the top of the second inning. In the first inning, Giants-starter Johnny Cueto hit Turner with a pitch. That happened after Max Muncy had doubled with one out. Moments later, Turner was forced out, but then Pollock followed with his 2-run double.

Two years ago, Turner sustained a fracture in his hand when he was hit by a pitch during a Spring Training-game against Oakland Athletics. Back then, he missed the start of the season and was sidelined for almost two months.

After having struckout the first two batters in the top of the second, Dodgers-starter Clayton Kershaw hit Rob Brantly with a pitch on his leg. He then closed the inning with another strikeout. While walking from the mound to the dug-out, Giants 3B Coach Ron Wotus crossed his path and said something. Kershaw reacted and yelled to Wotus asking what he had just said, while the coach continued walking back to his dug-out. Home Plate Umpire Tom Woodring immediately jumped in front of Kershaw and accompanied him to the dug-out, then had a talk with Manager Dave Roberts. A warning to both teams was then issued. Woodring is one of 20 Minor League-umpires who are invited to participate in Spring Training, joining the 76 full-time Major League-umpires.

It's only an exhibtion game, but the rivalry between the Dodgers and Giants continues, whatever the moment. The rivalry goes back many years when both teams played in New York as Brooklyn Dodgers and New York Giants.

In the top of the ninth inning, Chadwick Tromp led off for San Francisco as pinch-hitter for designated hitter Hunter Pence. Facing new pitcher Brusdar Graterol, Tromp had no luck, as he struckout. Graterol came to Los Angeles last month in a trade with Minnesota Twins, who got starter Kenta Maeda from the Dodgers.

Thank you for visiting this site.
Mail your suggestions and questions to stoov@wxs.nl
Copyright © 1997-2020 Marco Stoovelaar / Grand Slam * Stats & News.