www.grand-slam.nl
International Baseball
Headlines
Compiled and Copyright © 1997-2020 by Marco Stoovelaar

(Story by Marco Stoovelaar; Photos by Henk Seppen & Eugene Emeralds)





Edmond Americaan hits basehit in Spring Training-debut
Nederlands








SANTO DOMINGO DE GUZMÁN (Dominican Republic) / CLEARWATER / FORT MYERS / NORTH PORT / PORT ST. LUCIE, Florida / SUMMERLIN (LAS VEGAS), Nevada (USA) - On Saturday (March 7), eighteen games were played in Spring Training, the highest total so far. Eight were played in Florida, eight in Arizona, another one in Las Vegas (Nevada) and one in the Dominican Republic.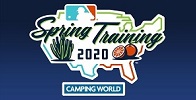 On Friday, after completion of their exhibition game in Florida, Detroit Tigers and Minnesota Twins traveled to the Dominican Republic. After today's game, the two teams made the flight of just over two hours back to Florida. The game in capital Santo Domingo de Guzmán was the first of the exhbition schedule that went underway today. Some one-and-a-half hour after the start of the game in Santo Domingo, the first games went underway in Florida. Two hours thereafter, the first games began in Arizona.
None of the five original players that are based in Arizona played today. However, earlier in the day, Chicago Cubs added 22-year old Curaçao-born outfielder Edmond Americaan to its roster to be with the team as an additional player in the Las Vegas-game. Americaan made his debut and also recorded his first basehit. The outfielder plays professionally since 2018 when he made his debut at the Rookie League-level. Last season, American played in Single-A and batted .271 with four homeruns and 32 runs batted in. On March 2, he was first added to the Chicago-team to become the 13th player from the Netherlands in Spring Training this year. But today, he made his debut.
And with that, six Netherlands-players came into action in Saturday's games. Ozzie Albies (Atlanta Braves), Xander Bogaerts (Boston Red Sox), Didi Gregorius (Philadelphia Phillies) and Carter Kieboom (Washington Nationals) all started. Edmond Americaan (Chicago Cubs) and Zander Wiel (Minnesota Twins both entered their game later. Americaan in Las Vegas, Wiel in the Dominican game.
(March 7)
Related Articles:


10 Kingdom-players open Spring Training on Major League-rosters. (February 20)


Sherten Apostel & Zander Wiel first Netherlands-players in action in Spring Training. (February 21)


Five Netherlands-players in Spring Training-action on Saturday. (February 22)


Wiel homers for Minnesota; Gregorius makes Philadelphia-debut. (February 23)


No hits, but 3 walks for 5 Netherlands-players in Spring Training. (February 24)


Spring Training-basehits for Albies, Apostel and Kieboom. (February 25)


Good Spring Training-outings Ozzie Albies & Kenley Jansen. (February 26)


Zander Wiel hits second Spring Training-homerun. (February 27)


Jonathan Schoop hits 2-run double for Detroit Tigers. (February 28)


Carter Kieboom walks twice and scores for Washington. (February 29)


Productive outings Jurickson Profar, Andrelton Simmons & Kenley Jansen. (March 1)


Sherten Apostel contributes to Spring Training-win Texas Rangers. (March 2)


Ozzie Albies and Carter Kieboom collect two Spring Training-basehits. (March 3)


Xander Bogaerts plays in first Spring Training-game. (March 4)


Kenley Jansen allows first batter to reach base. (March 5)


Simmons singles and scores; Profar, Apostel also productive. (March 6)

At Estadio Quisqueya Juan Marichal in Santo Domingo (Dominican Republic), Detroit Tigers played a home-game against Minnesota Twins. The stadium, which opened in October 1955, is the home of Tigres del Licey and Leones del Escogido, who play in the professional Dominican Winter League. Since 1972, nine editions of the Caribbean Series were played in the stadium.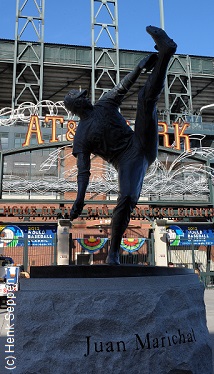 ...Juan Marichal's statue...
...in San Francisco...
(© Photo: Henk Seppen)

In 2015, Estadio Quisqueya was renamed after pitching-great Juan Marichal, who pitched in the Major League for sixteen seasons. He played fourteen of them (1960-1973) for San Francisco Giants. Thereafter, he played for Boston Red Sox (1974) and Los Angeles Dodgers (1975). Marichal, known for his high leg kick, pitched in ten All Star Games, threw a No-Hitter in 1963 and was the first Dominican to be inducted into the National Baseball Hall of Fame in 1983. A statue of Marichal was unveiled in 2005 outside the home-stadium of San Francisco Giants, which since last year is named Oracle Park after it was known as AT&T Park in 2005-2019.

On a hot afternoon (29° Celsius; 85° Fahrenheit), for the first time in twenty years a Major League-game was played in the Dominican Republic. Before the game, the ceremonial first pitch was thrown by former Dominican Major Leaguers Pedro Martínez and Vladimir Guerrero, who were elected into the National Baseball Hall of Fame in respectively 2015 and 2018.

The '2020 MLB Dominican Republic Game' was attractive from the beginning, had a lot of action and was won by Minnesota with a 7-6 score. The stadion, which has a capacity of almost 15,000, was sold out quickly when the game was announced.

Zander Wiel played for Minnesota, was 0-for-2, but scored a run.

Detroit took a 3-0 lead in the bottom of the first inning. Minnesota scored its first run in the second inning, then came alongside in the third when Dominican Miguel Sanó hit a 2-run homerun with fellow-Dominican Nelson Cruz on base. In the bottom of the third, Detroit re-took the lead on a 2-run homerun by Venezuelan Harold Castro.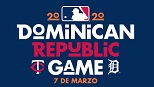 In the top of the fifth, it was Minnesota that rallied for three runs to take a 6-5 lead. There were four pinch-runners in this at bat. Willians Astudillo led off with a single, but his pinch-runner Daniel Ozoria was forced out on a grounder by Eddie Rosario. He was then replaced by pinch-runner Brent Rooker, who moved to third base on a double by 39-year old veteran Nelson Cruz. At second base, Cruz was replaced by pinch-runner Drew Maggi. With runners on second and third base, José Cisnero took over the pitching, but he was greeted with a runscoring single from Miguel Sanó. Hereafter, Zander Wiel became the fourth pinch-runner, taking over at first base for Sanó. Next, both Maggi and Wiel scored on a double by Alex Avila.
Wiel stayed in the game and took over first base in the bottom of the fifth. In that at bat, Detroit made it a 6-6 score on a double by Eric Haase.
With one out in the top of the seventh, Minnesota took a 7-6 lead when Maggi homered with one out. Hereafter, Wiel got his first at bat and struckout. He also struckout in the ninth.
In this game, a total of 48 players participated, both teams used 24. Seven nationalities were represented: USA (21), Dominican Republic (18), Venezuela (4), Puerto Rico (2), Canada (1), Mexico (1) and Netherlands (1). Minnesota used two Dominican pitchers, Detroit used six, including starter Iván Nova.
Umpiring behind home plate was Ramon De Jesus, who in 2016 became the first Major League Umpire who was born in the Dominican Republic. The 3B Umpire was Manny Gonzalez, who became the first Venezuela-born Major League Umpire in 2010.
During the regular season, there will be three series played outside the USA or Canada. The Arizona Diamondbacks and San Diego Padres will play in Mexico City (Mexico) on April 18-19, while Miami Marlins and New York Mets will face each other on April 28-30 in San Juan (Puerto Rico). On June 13-14, for the second time a series will be played in London (England), this time by St. Louis Cardinals and Chicago Cubs.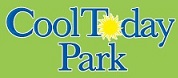 At CoolToday Park in North Port, Atlanta Braves played at home against a split-squad of Tampa Bay Rays and that game ended with an 1-1 tie.

Ozzie Albies started again as second baseman for Atlanta. Today, he was 0-for-3.

Albies hit a line drive in the first inning, but that was caught by Cuban centerfielder Randy Arozarena. Albies got his second at bat in the third inning, but then struckout.

In the sixth inning, Albies hit another line drive. In this at bat, John Curtiss took over the pitching for Tampa Bay. Besides that, eight new players entered the game of the other defensive positions. Curtiss walked Alex Jackson and Ender Inciarte, then faced Albies. He hit a line drive that was caught by new short stop Wander Franco, which started a triple play!

In the top of the seventh, Atlanta made seven defensive changes. Albies was replaced at second base by Yangervis Solarte.

Tampa Bay took an 1-0 lead in the top of the seventh on a single by Franco. Atlanta came alongside in the bottom of the ninth on a sacrifice fly by Solarte.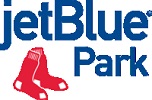 At jetBlue Park at Fenway South in Fort Myers, a split-squad of Boston Red Sox hosted Toronto Blue Jays and won 5-2.

Xander Bogaerts was the starting short stop for Boston and was 0-for-3.

With one out and a runner on first base in the bottom of the first inning, Bogaerts popped out. Hereafter, J.D. Martinez delivered a runscoring double that put Boston ahead.

In the second inning, Bogaerts hit a force play-grounder that ended the at bat.

Boston added a run in the third on a double by Bobby Dalbec, then scored two more runs in the fourth. Rusney Castillo led off with a double and Andrew Benintendi walked. The first then scored on a single by Rafael Devers and the second on a double play-grounder by Bogaerts. As Bogaerts grounded into a double play, he was not credited with a run batted in.

In the top of the fifth inning, Bogaerts stayed behind in the dug-out, as Ryan Fitzgerald became the new short stop for Boston.

Boston scored its fifth run in the seveth inning. Toronto scored in the fourth inning on a homerun by Travis Shaw, then scored another one in the eighth on a grounder.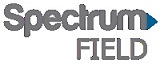 At Spectrum Field in Clearwater, Philadelphia Phillies played at home against another split-squad of Boston Red Sox and won 10-2.

Didi Gregorius was in the starting line-up of Philadelphia as its short stop and was 0-for-1. He also walked, was hit by a pitch and batted in a run.

In the bottom of the first inning, Philadelphia scored a run on a wild pitch. With two outs and a runner on third base, Gregorius walked, but the inning ended with a strikeout.

In the second inning, Philadelphia rallied for five runs. With one out, two runs were scored on a double by J.T. Realmuto, then a run was added when an error was made on a force play-grounder by Bryce Harper. The bases then got loaded when next batter Rhys Hoskins walked. Hereafter, Mike Kickham took over the pitching. He hit Gregorius with a pitch, which brought in the next run and kept the bases loaded. A wild pitch then accounted for the fifth run in the at bat.

In the fourth inning, two more runs were scored, but Gregorius also was one of two batters that struckout.

In the top of the sixth, Gregorius was replaced by Neil Walker, who became the new first baseman for Philadelphia. The short stop-position was taken over by Arquimedes Gamboa, who replaced catcher Realmuto in the batting order.

At Clover Park in Port St. Lucie, a split-squad of Washington Nationals played at New York Mets and recorded a 5-0 shutout-win.

Carter Kieboom started at third base for Washington and was 1-for-3 with a run batted in.

Kieboom led off the third inning and then flied out. He got his next at bat in the fourth inning when Washington scored three runs. New pitcher Dellin Betances walked Trea Turner and Victor Robles. With one out and after a double-steal, both scored on a single by Washington-veteran Ryan Zimmerman. Hereafter, Rob Whalen became the new pitcher. After a groundout, he walked Yan Gomes, then gave up an infield-hit to Kieboom, which was followed by a runscoring throwing error that made it a 3-0 score.

Washington added a run when Emilio Bonifacio led off with a homerun in the fifth inning. In the sixth, Kieboom led off, but struckout. He was replaced in the seventh inning by Yasiel Antuna, who became the new short stop. First baseman Jacob Wilson took over Kieboom's position at third base.

Washington scored one more run in the eighth inning.

In Las Vegas Ballpark in Summerlin, a split-squad of Chicago Cubs played a home-game against a split-squad of Cincinnati Reds and lost 8-5.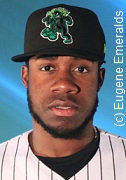 ...Edmond...
...Americaan...
(© Ph: Eugene
Emeralds)

A week ago, Cleveland Indians and Oakland Athletics played a 2-game series in Las Vegas. This weekend, Cincinnati Reds and Chicago Cubs will play here. 'Big League Weekend' is an annual event in Las Vegas during Spring Training. Chicago is participating in the Weekend for the 18th time since 1993. Last year, there was no Big League Weekend due to the construction of the new Las Vegas Ballpark in Summerlin, a suburb of Las Vegas. This is the new home of Las Vegas Aviators, the Triple-A team of Oakland Athletics.

Chicago opened the score with two runs in the bottom of the third on a triple by Nico Hoerner. Cincinnati got one run back in the fourth, then rallied for four runs in the sixth, which began with a homerun by Jonathan India. In the bottom of the sixth, Chicago scored to narrow the deficit to 5-3.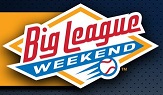 In the top of the seventh, Edmond Americaan entered the game as new centerfielder for Chicago, replacing Ian Happ. In that at bat, Cincinnati added two more runs, then scored again in the eighth when Francisco Peña homered to lift the lead to 8-3.
In the bottom of the eighth, Jhonny Pereda led off for Chicago with a single, but was forced on a grounder by Americaan in his first-ever Spring Training-at bat. Later in the at bat, Chicago scored two runs on basesloaded walks.
With two outs in the bottom of the ninth, the lefthanded hitting Edmond Americaan hit a single, then the bases got loaded when Luis Vazquez and Carlos Asuaje also singled. But the three runners were left behind when a grounder ended the inning and the game.

Thank you for visiting this site.
Mail your suggestions and questions to stoov@wxs.nl
Copyright © 1997-2020 Marco Stoovelaar / Grand Slam * Stats & News.