www.grand-slam.nl
Baseball
Headlines
Compiled and Copyright © 1997-2021 by Marco Stoovelaar

(Story by Marco Stoovelaar)




Zander Wiel plays in first game in Major League Spring Training
Nederlands






FORT MYERS / NORTH PORT / TAMPA, Florida / SURPRISE, Arizona (USA) - On Sunday (March 7), it was another full day with fourteen games being played in the Major League Spring Training-season.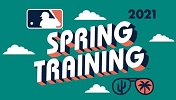 In these games, four players with a Dutch passport played. Amongst them was Zander Wiel, who played in his first game of the Spring Training-season for Minnesota Twins. Ozzie Albies (Atlanta Braves), Didi Gregorius (Philadelphia Phillies) and Kenley Jansen (Los Angeles Dodgers) also played.
The 28-year old Zander Wiel, who was born in the USA, played in his 24th Spring Training-game today. Last season, he played in 13 games for Minnesota for whom he also played in Spring Training in 2018 and 2019. Wiel was signed as a first baseman in July 2015 by Minnesota. Since then, he played in Rookie League (2015), Single-A (2016), Single-A Advanced (2017), Double-A (2018) and Triple-A (2018-2019). In 2019, he played in 126 games and batted .254 with 24 homeruns and 78 runs batted in. Last year, the Minor League-season was canceled due to the coronavirus (COVID-19). Wiel has not yet played in the Major League. Wiel is not on the 40-man roster of Minnesota and also is not a non-roster player, but on February 15, he was added as an additional player.
(March 7)
Related Articles:


Profar and Tromp successful in MLB Spring Training. (March 6)


Singles for Apostel, Albies & Gregorius in MLB Spring Training. (March 5)


Albies homers; Run & RBI for Gregorius in MLB Spring Training. (March 3)


Strong first outing Kenley Jansen in MLB Spring Training. (March 1)


Tromp, Apostel first Dutch players in action in Spring Training. (February 28)



At Hammond Stadium at the CenturyLink Sports Complex in Fort Myers, Minnesota Twins played at home against Tampa Bay Rays and won 8-4 in a 7½ inning game.

In the bottom of the fifth inning, with Tampa Bay leading 4-3, Minnesota had two runners on base with two outs. Zander Wiel was then inserted as pinch-hitter for designated hitter Nelson Cruz, but struckout, which ended the at bat.

Minnesota rallied for four runs in the sixth inning and took the lead on a 3-run homerun by Keon Broxton.

Wiel, who stayed in the game as the new DH, got another at bat in the seventh, but then flied out.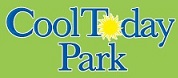 At CoolToday Park in North Port, Atlanta Braves played at home against Boston Red Sox and won 5-4 in an 8½ inning game.

Ozzie Albies started at second base for Atlanta and batted 0-for-2, but also walked and scored a run.

With one out in the bottom of the first inning, Albies was walked by starter Garrett Richards. He then advanced on an infield-hit by Freddie Freeman and the two runners moved on a wild pitch. The bases got loaded when Marcell Ozuna also walked. With two outs, all three runners scored on a double by Dansby Swanson.

In the second inning, Albies flied out with a runner on third base, but he was unable to score. Albies struckout in the fifth, then was replaced in the top of the sixth by Ehire Adrianza.



At George M. Steinbrenner Field in Tampa, Philadelphia Phillies visited New York Yankees and lost 4-0 in an 8½ inning game. New York scored its runs in the second inning on a grand slam homerun by Brett Gardner.

Didi Gregorius started as short stop for Philadelphia and was 0-for-3. He was struckout by starter Jordan Montgomery in the first inning, then grounded out in the third inning.

Gregorius got his third at bat in the top of the sixth, but struckout again. New pitcher Lucas Luetge then struckout Andrew McCutchen, Gregorius and Bryce Harper in the lone inning he pitched.

In the bottom of the sixth, Bryson Stott took over as short stop for Gregorius.



In Surprise Stadium in Surprise, Los Angeles Dodgers played an away-game against Texas Rangers and lost 4-3 in eight innings.

With Texas leading 4-0, Kenley Jansen pitched the fourth inning for Los Angeles and he had another fine performance. He got a groundout from the lead-off hitter, then gave up a single to Eli White. But he stranded on first base, as a pop-fly in foul territory and a grounder followed to end the inning.



Thank you for visiting this site.
Mail your suggestions and questions to stoov@wxs.nl
Copyright © 1997-2021 Marco Stoovelaar / Grand Slam * Stats & News.