Transfers 2011: Another big list!
Nederlands

AMSTERDAM (Neth.) - On October 31, at midnight turning into November 1, the transfer-deadline in Dutch baseball ended. Initially it appeared that there would be not so much transfers this time, as not many names of players circulated since the season ended on September 11. But tonight, when the final transfers were confirmed and/or announced, the list compiled by Grand Slam * Stats & News consists of 105 players, including players that changed clubs, players that were added from Rookie League-teams or from abroad and players who retired or returned back to their respective country of origin.

A team-by-team breakdown:
---
L&D Amsterdam Pirates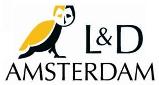 As RHP Rob Cordemans decided to stay in Amsterdam on October 31, it can be concluded that the reigning champion will be another strong contender for the title in the new season.

L&D Amsterdam Pirates strenghthen its pitching staff with the addition of RHP Nick Stuifbergen, who returned to Amsterdam after having pitched this season for Corendon Kinheim. Head Coach Charles Urbanus also added rookies RHP Jerremyh Angela and RHP Ian Delemarre to his roster. Both made their debut in the big league-team this year during the European Cup-Tournament in Amsterdam. Also coming to Pirates is Utility Player Björn Hato, who was a non-roster player for Kinheim. This season, Hato played professionally in the organization of the New York Mets, playing in the Rookie League-team in the Dominican Summer League. But after the season, Hato was released.

Mexican reliever Alfieri Morales Gomes retired and becomes the new Pitching Coach, replacing Raban Schalm, who stopped. Back-up infielders Tim Vermij and Seb Visser left Amsterdam.
---
Vaessen Pioniers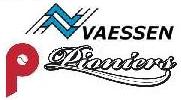 Vaessen Pioniers announced its transfers three days ago and will field a team in 2012 that has some more depth with the addition of RHP Kevin Miner, 1B Jourick Blanco and Infielders Gyenuar Lopez and Michael Pluijmers.

However, the Hoofddorp-team will miss its pitching ace Eddie Aucoin. Infielder Mervin Gario, Outfielder Linoy Croes and Utility Randy Reiph, who all didn't play a complete season, left.
---
DOOR Neptunus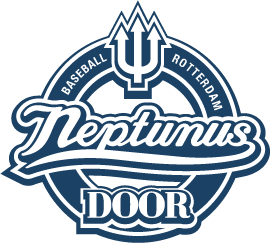 As did L&D Amsterdam Pirates, DOOR Neptunus also improved its pitching staff with the addition of RHP Bobby Carrington (Sparta-Feyenoord) and RHP Dushan Ruzic. The latter played for Telemarket Rimini Pirates this season in the Italian Baseball League, but already has played in three previous seasons for the Rotterdam-squad.

Neptunus also acquired Catcher Jason Halman and 1B/OF Rafael Jozefa from Corendon Kinheim, while Outfielders Adrian Anthony and Lennart Koster (both Mr. Cocker HCAW) are also returning to Rotterdam. Koster played in the big league for Neptunus, while Anthony in the past played for Tridents.

Australian hurler Craig Anderson is not returning, while RHP Arshwin Asjes will pitch for Kinheim in 2012. Outfielder Eldrion Regina decided to focus on his study in 2012.
---
Corendon Kinheim

Corendon Kinheim is one of the teams that added several players from its Rookie League-team to the big league-roster.

The Haarlem-squad also added some power with the addition of former pros Ramiro Balentina (catcher) and Quintin De Cuba (catcher/infield) from Sparta-Feyenoord. Another new player with big league-experience is infielder Mervin Gario (Vaessen Pioniers).

On the other hand, Kinheim lost experience in its pitching staff, as RHP Duko Jansen (UVV) and RHP Nick Stuifbergen (L&D Amsterdam Pirates) left and lefthander Patrick Beljaards retired. It also experience in catcher Jason Halman and 1B/OF Rafael Jozefa, who both went to DOOR Neptunus.

Kinheim's Head Coach Eelco Jansen added Stanley Engelhardt (the father of player Bryan) to his staff as Bench Coach.
---
UVV

UVV added nine players to its active roster, but only one of them is an experienced big league-player, being RHP Duko Jansen (Corendon Kinheim). Five others also saw action in the big league the last two years, but not as much as Jansen.

One of the newcomers is RHP Jeroen de Haas, who this season played in the Single-A Short Season Team of the Seattle Mariners, but was released after the season. UVV also added catcher Rodney Daal to its roster, but he will return to the States next year to play in his second professionel season in the organization of the San Diego Padres.

UVV also hopes to add Curt Smith to its roster. Smith played professionally in the organisation of the St. Louis Cardinals and in an Independent League this season. With the Dutch National Team, he participated in the World Championship in Panama and was named MVP afterwards.

But UVV also is losing some experience, as four veterans left. Rutger Veugelers and Jeroen Hermans left to play for the third team of Euro Stars, Outfielder Glenn Romney returned to Mr. Cocker HCAW, but also will travel to Australia. The fourth veteran that left Utrecht is 50-year old Cuban Fausto Álvarez Rizo, who this season was the team's best hitter and had the most RBI's. As of now, it is not known where Álvarez will play next year.

Frank Koene was named new Head Coach of UVV in September to succeed American Royce Holder. Joining Koene in his staff are Marlon Frolijk and former big league and national team-pitcher Eric de Vries.
---
Mr. Cocker HCAW

Mr. Cocker HCAW is the team with the most roster changes, 31 in total.

16 players were added to the roster, including seven from its Rookie Team. Most of them saw some brief action during this year big league-season. The most experienced player coming to Bussum is Outfielder Glenn Romney (UVV), but he might not be available fulltime, as he is also planning to travel to Australia.

HCAW also listed pitcher José Ventura on its roster, but his former team Sparta-Feyenoord didn't confirm the transfer yet.

HCAW, which will be led by new Head Coach Rudy Dirksen and his Assistant Humphrey Bomba, saw 15 players leaving Bussum. That includes at least two of its three Venezuelan players. The third one, Dirimo Enrique Chavez, might return to Bussum in 2012.

HCAW opted to compile a team existing from young players from the local area. With this new squad, it wants to built a new future in Bussum. The team will be added by at least a foreign pitcher next season.
---
Sparta-Feyenoord

Sparta-Feyenoord is another team with a lot of changes, as 17 players left opposed to ten newcomers.

The team added several younger players from lower playing teams, but also players with big league-experience as RHP Elton Koeiman (PSV) and Outfielder Churandy La Cruz (Cromtigers), who already played for Sparta-Feyenoord before. A newcomer in Rotterdam is lefthander Jurandi Girigori, who came from ADO.

Amongst the 17 players that left Rotterdam is righthander Bobby Carrington, who will pitch for DOOR Neptunus in the new season. Former pros Ramiro Balentina, Quintin De Cuba and Jourick Blanco are also not returning.

Sparta-Feyenoord will be led by Dino Anasagasti, who took over as Head Coach in mid-season this year. Pitching Coach Leo Voogd left to become the Head Coach of Euro Stars, which plays in the second highest division.

,,We have a young team, which can gain experience'', Anasagasti stated. ,,This is a very well-thought choice, as we looked to have players that focus on winning. We might add some players from Curaçao or the USA.''
---
ADO

ADO has to do without pitching ace Rob Cordemans after all, as the righthander decided to stay in Amsterdam and while some other big names rumored to be acquired by ADO, none of them did.

But ADO did add nine new players, including some players who played for the team in the past.

It also added two former professional players in Americans T.J. Macy and Phil Ortez. (Thomas James) Macy pitched two seasons in an Independent League after being drafted in the 27th round by the Milwaukee Brewers in 2006. The 25-year old Macy appeared in three games in 2009 for the Grand Prairie AirHogs in the American Association, throwing in only seven innings in which he struckout four batters and gave up 14 hits. In 2010, Macy pitched for Maui Na Koa Ikaika in the Golden Baseball League. He threw in 30 games in relief and finished with an 1-3 record and struckout 46 in 36 2/3 inning.

Ortez, who also is 25, was drafted in the 30th round by the Detroit Tigers in 2006, but also briefly played in an Independent League. In 2010, he played in 14 games for the Victoria Seals in the Golden Baseball League, hitting 3-for-16 (.188), scored twice and had one RBI.

Gyenuar Lopez, the team's best hitter this year, left to play for Vaessen Pioniers, while lefthander Jurandi Girigori will play for Sparta-Feyenoord in the new season. Righthander Quincy Lambertina and Catcher Jareau Martina (the team's third best hitter) will play for Zwijndrecht, which plays in the First Division. Eight more players might have left or retired, as they were not mentioned in the list of players that stayed in The Hague.

ADO will be led by new Head Coach Dave Daniels in the new season.

(October 31-November 1)