www.grand-slam.nl
International Baseball
Headlines
Compiled and Copyright © 1997-2020 by Marco Stoovelaar

(Story by Marco Stoovelaar)




Productive afternoon for Didi Gregorius and Ozzie Albies
Nederlands









CLEARWATER / FORT MYERS / JUPITER / LAKELAND / NORTH PORT, Florida / PHOENIX / SCOTTSDALE, Arizona (USA) - On Tuesday (March 10), fifteen games were played in Major League Spring Training. Eight in Florida, seven in Arizona.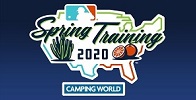 Today, eight Netherlands-players got into action. Ozzie Albies (Atlanta Braves), Xander Bogaerts (Boston Red Sox), Didi Gregorius (Philadelphia Phillies), Carter Kieboom (Washington Nationals) and Jonathan Schoop (Detroit Tigers) all started. Sherten Apostel (Texas Rangers), Chadwick Tromp (San Francisco Giants) and Zander Wiel (Minnesota Twins) were inserted later in their game.
Gregorius and Albies had productive afternoons. Gregorius was 2-for-2 and batted in a run. For Gregorius, these were his first basehits of Spring Training, as he was 0-for-22 before today. Albies was 1-for-3 with a run scored and a run batted in.
(March 10)
Related Articles:


10 Kingdom-players open Spring Training on Major League-rosters. (February 20)


Sherten Apostel & Zander Wiel first Netherlands-players in action in Spring Training. (February 21)


Five Netherlands-players in Spring Training-action on Saturday. (February 22)


Wiel homers for Minnesota; Gregorius makes Philadelphia-debut. (February 23)


No hits, but 3 walks for 5 Netherlands-players in Spring Training. (February 24)


Spring Training-basehits for Albies, Apostel and Kieboom. (February 25)


Good Spring Training-outings Ozzie Albies & Kenley Jansen. (February 26)


Zander Wiel hits second Spring Training-homerun. (February 27)


Jonathan Schoop hits 2-run double for Detroit Tigers. (February 28)


Carter Kieboom walks twice and scores for Washington. (February 29)


Productive outings Jurickson Profar, Andrelton Simmons & Kenley Jansen. (March 1)


Sherten Apostel contributes to Spring Training-win Texas Rangers. (March 2)


Ozzie Albies and Carter Kieboom collect two Spring Training-basehits. (March 3)


Xander Bogaerts plays in first Spring Training-game. (March 4)


Kenley Jansen allows first batter to reach base. (March 5)


Simmons singles and scores; Profar, Apostel also productive. (March 6)


Edmond Americaan hits basehit in Spring Training-debut. (March 7)


Carter Kieboom successful with 2 hits, 1 RBI for Washington. (March 8)


Albies, Gregorius, Simmons hitless in Spring Training on Monday. (March 9)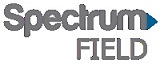 At Spectrum Field in Clearwater, Philadelphia Phillies played at home against Minnesota Twins and won 5-1.

Didi Gregorius was the starting short stop for Philadelphia and had a productive afternoon in Florida. He was 2-for-2, walked and batted in a run. Zander Wiel later played at first base for Minnesota and was 0-for-1.

In the bottom of the first inning, Gregorius put the Phillies ahead. With one out, Bryce Harper was hit by a pitch on his left foot. He left the game out of precaution and was replaced by pinch-runner Kyle Garlick. He moved to second base on a single by Rhys Hoskins, then scored on a single by Gregorius, his first basehit of Spring Training. The bases got loaded when Scott Kingery also singled, but the three runners were left behind.

Minnesota came alongside in the top of the third when Royce Lewis led off with a homerun, but Philadelphia re-took the lead moments later. With a runner on third base and two outs, Gregorius walked, then Kingery followed with a runscoring single. Philadelphia added two runs in the fourth on a 2-run homerun by J.T. Realmuto.

In the fifth inning, Gregorius led off with single and was then replaced by pinch-runner Ronald Torreyes, who was later eliminated in a double play. The team then scored its fifth run in the sixth on a 2-out homerun by Logan Forsythe.

In the bottom of the seventh, Wiel became the new first baseman for Minnesota, replacing Alex Kirilloff. Wiel grounded out in the top of the ninth and that also ended the game.

At Publix Field at Joker Marchant Stadium in Lakeland, Detroit Tigers played at home against Pittsburgh Pirates and won 4-1.

Jonathan Schoop started at second base for Detroit and was 0-for-3.

Schoop struckout to end the first inning, then his team took a 2-0 lead in the second at bat. C.J. Cron led off with a homerun, then Jeimer Candelario homered with one out.

The third inning ended when Schoop struckout again.

In the top of the fifth, Pittsburgh cut the deficit in half when JT Riddle led off with a triple and scored on an one-out single by Socrates Brito. Detroit got the run back when Cameron Maybin led off the bottom of the sixth with a homerun. With one out, Schoop got his third at bat, but grounded out. He was then replaced by Kody Clemens in the top of the seventh.

Detroit scored its fourth run in the sixth on a double by Willi Castro.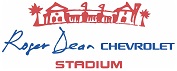 At Roger Dean Chevrolet Stadium in Jupiter, Washington Nationals visited Miami Marlins and lost 3-2.

Carter Kieboom started at third base for Washington and was 0-for-3, which were all strikeouts.

Kieboom led off the third inning and then struckout for the first time. He struckout again when he opened the fifth at bat. The seventh ended when Kieboom struckout for the third time. He was then replaced by Adrian Sanchez in the bottom of the seventh.

Miami opened the score in the third inning on a double by Brian Anderson and a sacrifice fly by Lewis Brinson. Washington came alongside in the fourth via a 2-run homerun by Juan Soto. Miami re-took the lead in the eight on a single by Harold Ramirez.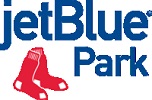 At jetBlue Park at Fenway South in Fort Myers, Boston Red Sox played at home against St. Louis Cardinals and won 3-2.

Xander Bogaerts started for Boston as short stop and was 0-for-3, including two strikeouts.

St. Louis scored twice in the top of the first inning on a single by Brad Miller, but these were to be the lone runs for the Cardinals.

With a runner on first base in the bottom of the first and two outs, the inning ended when Bogaerts struckout. The team had the bases loaded in the second with no outs, but all were left behind.

Bogaerts struckout again in the third inning. In the next inning, Boston made it a 2-1 score on back-to-back doubles by Kevin Pillar and Christian Vazquez.

In the fifth, Bogaerts grounded out, then was replaced as short stop by Chad De La Guerra in the top of the sixth. In the bottom of the sixth, Boston took a 3-2 lead thanks to a 2-run single by Jantzen Witte.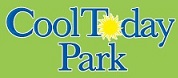 At CoolToday Park in North Port, a split-squad of Atlanta Braves played at home against a split-squad of Houston Astros and won 3-0.

Ozzie Albies was the starting second baseman for Atlanta and was 1-for-3 with a run scored and a run batted in, which proved to be the GameWinning RBI.

Atlanta scored all three runs in the bottom of the first inning. Ronald AcuŮa led off with a walk, stole second base, then scored when Albies followed with a single. Moments later, Albies scored the next run on a double by Johan Camargo. With two outs, Camargo scored the third run on a single by Dansby Swanson.

Albies flied out in the second inning and popped out in the fifth. He was then replaced in the top of the sixth by Pete Kozma.

At Camelback Ranch-Glendale in Glendale/Phoenix, Texas Rangers played an away-game at Chicago White Sox and won 9-2. Chicago shares Camelback Ranch with Los Angeles Dodgers. While the complex officially is located in Phoenix, it is owned by the City of Glendale.

In the bottom of the sixth inning, Sherten Apostel entered the game for Texas as third baseman, replacing Matt Duffy.

With Texas leading 6-0, the team added two more runs in the top of the eighth inning. Rob Refsnyder led off with a walk, then Apostel followed with a double in his lone at bat in the game. WIth one out, Refsnyder scored on wild pitch. Apostel, who advanced to third base, then scored the next run on a sacrifice fly by Adolis Garcia.

Texas opened the score with three runs in the second inning and added one in the fourth. A 2-run homerun by Garcia increased the lead to 6-0 in the sixth. After the above mentioned runs were scored in the eighth, Texas scored its ninth run in the ninth on a single by Refsnyder. Chicago scored its two runs in the bottom of the eighth.

At Scottsdale Stadium in Scottsdale, San Francisco Giants played at home against Chicago Cubs and suffered a big 16-3 loss. Chicago collected 21 basehits.

Chadwick Tromp was the catcher for San Francisco in the final four innings and batted 0-for-2.

Chicago rallied for five runs in the top of the second inning, including two on a double by Javier BŠez. Three runs were added in the third on doubles by David Bote and Ian Happ. Another run was scored in the fourth when Willson Contreras homered.

Trailing 9-0, San Francisco scored three runs in the bottom of the fifth. Jaylin Davis led off with a double and was able to advance only one base on an one-out double by pinch-hitter Pablo Sandoval. Both scored on a triple by Mike Yastrzemski, the grandson of Boston Red Sox-legend Carl Yastrzemski. He then scored himself on a sacrifice fly by Brandon Belt. With two outs, Chadwick Tromp was inserted as pinch-hitter for Buster Posey and struckout. Tromp took over the catching in the sixth.

Chicago took more distance by scoring a run in the sixth (homerun BŠez) and seventh inning. Five more runs were scored in the ninth, including three on a homerun by Donnie Dewees.

Tromp got his second at bat in the seventh and then flied out.

Thank you for visiting this site.
Mail your suggestions and questions to stoov@wxs.nl
Copyright © 1997-2020 Marco Stoovelaar / Grand Slam * Stats & News.