(Story by Marco Stoovelaar)
IN MEMORIAM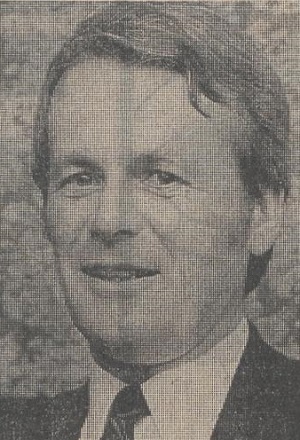 ...Teun Gaartman...
(1928 - 2022)

Former player, baseball/softball-coach, administrator Teun Gaartman passed away
Nederlands

ENKHUIZEN (Neth.) - Teun Gaartman, who had a long career in baseball as a player and coach and has been one of the first coaches of the Netherlands National Softball Team, has passed away on Tuesday, May 31 at age 94. For nine years, mister Gaartman also has been a member of the Board of the former Netherlands Amateur Softball Association and served in several committees. In 1968, he was named Member of Merit. In accordance with his wish, Teun Gaartman's body has been made available to science.

Teunis Johannes (Teun) Gaartman was born on February 28, 1928 in Haarlem. There, he started to do sports at a young age and that included baseball. At age 11, somewhere in 1939, Gaartman started to play baseball at HHC, which back then was one of the biggest clubs and had a good team playing in the highest division. Some years later, Gaartman, who primarily was an outfielder, made his debut in the main-squad of the club. Gaartman, who sometimes also was used as a pitcher in his early years, immediately showed that he had talent. He not only was a solid outfielder, he also was a speedy baserunner and an effective hitter. Gaartman kept on playing baseball for thirty years, then turned to coaching thereafter.

After the Second World War, Gaartman made his debut in the main-squad of HHC somewhere in 1946. He became a regular in 1948 at age 20. Gaartman went on to play in the highest league (in those years the First Division) through 1955. The outfielder played for HHC through 1951, then played one season for Schoten (1952) and VVGA (1953) before returning to HHC. After having played in two more big league-seasons for the Haarlem-team, Gaartman decided to play at a lower level. He continued his career in the baseball-team of Bloemendaal for whom he played in thirteen more seasons (1956-1968). Thereafter, Gaartman coached in the big league baseball for six more seasons, before retiring.

When Gaartman became a regular player in 1948, his performances were noticed right away. In the same year, he played in his first City All Star Game and also made his debut in the Netherlands Team. In those years, the All Star Teams of Haarlem and Amsterdam faced each other annually in what became a long tradition. In July 1948, the teams meet again in what is a special game. Before the game, Herman Baruch, the American Ambassador in the Netherlands, hands over baseball-equipment to the Dutch Association. That equipment was raised via a special collection in the USA to help the Netherlands after the War ended in 1945. Ambassador Baruch also throws the ceremonial first pitch. Gaartman is the centerfielder for Haarlem, which wins 7-3. Trailing 1-0, Haarlem rallies for five runs in the bottom of the first inning off of Amsterdam pitching-ace Han Urbanus, who passed away last year at age 93. The bases got loaded thanks to Joop Odenthal (error), Joop Geurts (basehit) and Henk Keulemans (walk). Two runs are then scored on a basehit by Gé Hoogenbos. Due to some errors, Haarlem gets more baserunners, including Gaartman, who shows his speedy baserunning-skills. The team adds three more runs.

As mentioned, Teun Gaartman played most of his big league-seasons for HHC. Amongst his teammates in the 1948 season were veterans Jan Baas, Martin Mulder and Frits van den Heuvel Rijnders (as playing coach), who also played for the team before the war. Other players included Gijs Duinker, Piet Duinker, Karel Grandia, Harm Hofstra, Gé Hoogenbos and Theo Ineke.

During the 1948 season, Gaartman also underscores his defensive qualities in a game against VVGA when he makes six catches as centerfielder. Most of these catches come in the final four at bats when HHC turns a deficit into a 9-8 victory. Besides that, he bats 3-for-5.

In July, Teun Gaartman is selected for his first game for the Netherlands National Team as the starting centerfielder. On August 1, in Antwerp (Belgium), the Netherlands plays its first international post-war game and meets Belgium for the first time since 1939. Other Netherlands Team-players in this game are pitcher Wim Geestman Sr. (Ajax), catcher Joop Geurts (Schoten), first baseman Gé Hoogenbos (HHC), second baseman Henk Keulemans (Schoten), third baseman Jan Smidt (SC Haarlem), short stop Joop Odenthal (EDO), leftfielder Trinus Holewijn (VVGA) and rightfielder Wim Prins (Ajax). The Orange-team wins 15-1. The lone Belgian run is scored in a peculiar way. Belgian hitter Parijs drove the ball over the leftfield-fence in the fifth inning. Dutch leftfielder Trinus Holewijn jumped over the fence, retrieved the ball and made a strong throw to third baseman Jan Smidt, who then tagged out Parijs while he approached third base. However, the American home plate umpire then remembered everyone that before the game, it had been agreed that balls that were hit over the fence were recognized as homeruns. And so, Parijs scored the lone Belgian run.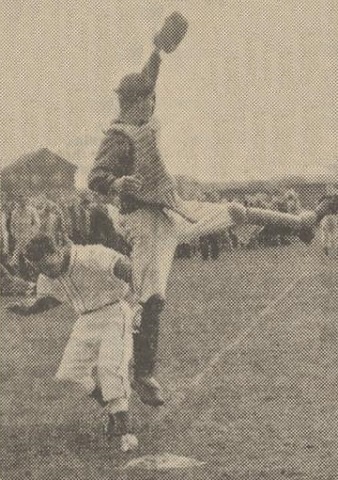 ...Teun Gaartman scores a run during...
...the 1954 season against ABC...
(unknown photographer)

In 1949, HHC adds strong pitcher Jan Smidt from SC Haarlem. In this season, the team is a contender for the title, together with Amsterdam-based OVVO. In the previous season, Teun Gaartman already had shown his defensive and baserunning skills. This year, he also developed into a solid hitter. He showed that in the second game of the season against SC Haarlem when he homered, as did teammate Ben Vrenegoor. In the first weeks of the season, Gaartman is one of the leading hitters in the league, together with Vrenegoor, Wim Ottolander (SC Haarlem), Charles Urbanus, Han Urbanus, Theo van der Walle (all OVVO) and Herre Kok (Ajax). But in the end, it is Blauw-Wit player Ed van Opzeeland, who becomes the best hitter of the season. Several years later, Van Opzeeland becomes a wellknown sports journalist and works for many years for NTS Television, which later became the NOS. When the sports-show Sport in Beeld needs a new name, it is Van Opzeeland who comes up with the name Studio Sport. And that still is the name of the program through this day. Van Opzeeland passed away in 2019.

Also in 1949, Teun Gaartman plays in two more games for the Netherlands Team against Belgium. In June, in Antwerp (Belgium), the Netherlands wins 6-4. Starting pitcher Han Urbanus dominates and strikes out 22 batters. Two months later, the two national teams meet again. This time in Rotterdam. By choosing Rotterdam as playing site, the Dutch Association takes a big gamble, as baseball is just beginning to be played there. In the early years, through he forties, Amsterdam and Haarlem were the main baseball-cities in the country. The game is played at the soccer-stadium of Sparta, Het Kasteel in the neighborhood Spangen. The game becomes a success and is attended by some 3,000 interested spectators. They see the Netherlands win 14-0 and also see Han Urbanus throw a No-Hitter. The Orange Team opens the score in the first inning when Trinus Holewijn reaches on an error and scores on a hit by Teun Gaartman.

In the next two seasons (1950, 1951), HHC again belongs to the leading teams in the First Division. Besides his already mentioned teammates during the 1948 season, other players of HHC in the next three seasons include Martin Jole, Ruut Jongeling, Pim Noordhoff, Jan Smidt and Ben Vrenegoor.

In 1950, Gaartman also plays another game for the Netherlands Team against Belgium. Initially, he was not selected for the game that was played in Antwerp. But when reserve-player Pim Noordhoff preferred to played soccer-game instead, Gaartman took his place and also played in the game.

After the 1951 season, Gaartman decides to play for Schoten, also based in Haarlem. In the 1952 season, teammates at his new club include Teun van den Berg, Joop Geurts, Henk Keulemans, Henk Lukkien and Boes Meenhorst, as well as Gé Hoogenbos, who later also joined the team.

During the 1952 season, Gaartman is one of the leading hitters of Schoten. And with Keulemans, he is one of the fastest runners in the league. In a home-game against VVGA, Gaartman again underscores that he is an allround player. Trailing 2-1, Schoten scores three runs in the seventh inning. The first two runs are scored on a drive by Gaartman. As not all fields had outfield-fences in those years, the speedy Gaartman kept on running and recorded an inside-the-park-homerun. Moments later, Keulemans scores the next run.

In June, Gaartman plays in his fifth and last international game for the Netherlands Team. To celebrate the 40th anniversary of the Netherlands Baseball Association, a game is organized against Belgium, but also the first-ever game against England. At 'De Meer' in Amsterdam, the stadium of soccer-club Ajax, Gaartman plays for the team against England in a 5-3 victory. Gaartman scores the fifth run on a single by Keulemans.

A few weeks later, Gaartman comes into action for the Netherlands B-Team in what is a special game. Opponent is the B-team of Belgium in what is the first international game that is played in the southern part of the country. The stadium of soccer-club NAC in Breda is the playing site and is organized during sports festivities to celebrate the 700th anniversary of the city.

In 1953, Teun Gaartman plays for Amsterdam-based VVGA. There, teammates include Nico Brands and Trinus Holewijn. But in 1954, Gaartman again plays for HHC in Haarlem. Hereafter, the outfielder decides to play for Bloemendaal on a lower level, which he continues to do until 1968.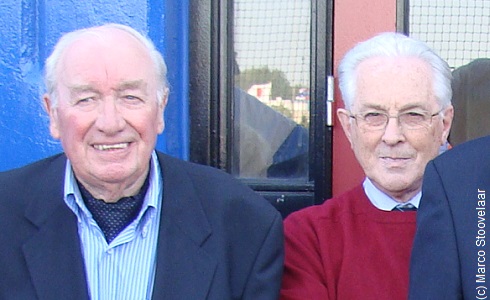 ...At the Netherlands Women's Softball Association,...
...Teun Gaartman closely worked together...
...with Wim Oosterhof (left) and Dries de Zwaan...
(© Photo: Marco Stoovelaar)

After having stopped playing in the highest baseball-league halfway the fifties, Teun Gaartman also becomes closely involved in women's softball. In 1951, the Netherlands Women's Softball Association (NDSB) was founded, which later changed its name into Netherlands Amateur Softball Association (NASB). In March 1958, Gaartman was elected vice-chairman of the Softball Association, a position he held for five years in a Board that was chaired by Gé Hoff Sr.. Softball-player Hannie Berendonk served as deputy secretary in two of these years.

On May 29, 1960, Teun Gaartman is involved in another special game. On that day, at the site of EDO in Haarlem (Noordersportpark), the Netherlands Women's Softball Team plays its very-first international game in the almost 10-year history of the Netherlands Softball Association. Opponent is Italy. In previous years, the National Team already played several games, but that was done against American military-teams that were based in then West-Germany, France or England. During this first international game, the Orange Team was coached by Gaartman and Dries de Zwaan. It is decided to play a 9-inning game and more than 1,000 spectators see the Netherlands won 4-3. Playing in this first international softball-game are pitchers Tineke van der Net and Mieke Wemerman, catchers Bea Roes and Marijke Tieland, infielders Tiny Andrea, Truus Biesbrouck, Gerda Cammenga, Wil Hurkmans, Ria Samson and Carla Schaap and outfielders Joke Fuykschot, Nel Goedhart, Emmy Hofstra, Yvonne Immer and Wil van Willigen.

In March 1963, Gaartman was succeeded as vice-chairman by Piet Gabes, who passed away in January. But in March 1964, Teun Gaartman returned into the Softball Board as its vice-chairman. He succeeded Gabes, who became the new deputy treasurer. When Gaartman returned to the Board, it also got a new chairman and secretary. Wim Oosterhof succeeded Hoff as chairman and Puck Bosch became the new secretary. Unfortunately, both passed away last year. Mister Oosterhof passed away on May 4 at age 93, Mrs. Bosch passed away on November 16 at age 97. Other members of the Board in 1964 included Dries de Zwaan, who had become the new treasurer the year before, and Janke Nijdam and Gé Hogenbirk. During the election in March 1966, Gaartman switched posts with Hogenbirk. The latter became the new vice-chairman, while Gaartman became board-member. A newcomer in 1966 was Line Klein-Desta, who became the new deputy secretary. Like Puck Mrs. Bosch, she is a softball-pioneer and together they did a lot of promotional activities for the development of softball in the Netherlands. In March 1968, Teun Gaartman was not electable for a new term and he was then named Member of Merit. In December 1970, the Softball Association merged with the Royal Netherlands Baseball Association (KNHB) to become the current Royal Netherlands Baseball and Softball Association (KNBSB).

In 1969, Teun Gaartman begins another career, as he makes his debut as Head Coach of a baseball-team in the highest league, which is now known as the Major League. Although he already had been coaching the team of Bloemendaal in the previous few seasons, he now made his big league-debut. In this year, Gaartman is the coach of Storks in The Hague. Amongst the players in this team are Jim Bell, Harrie Blijden, Roy Blijden, Ton Bodaan, Rudi Dom, Roy van den Dungen Gronovius, Ref Gibbs, Ton de Jager, Fokke Jelsma, Kor John, Ron van Lummel and Ron Renooy. After a tough first few weeks, Storks starts to climb in the ranking from June on and finishes in third place.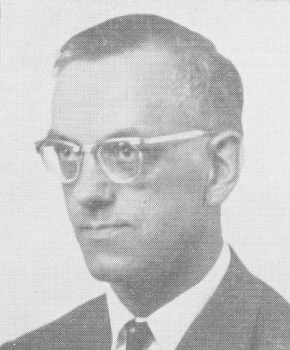 ...Baseball-coach Max Rietbergen...
...Gaartman and Rietbergen were...
...gentleman-coaches, who always...
...dressed correctly and polished...
...their shoes before games...
...Rietbergen was Gaartman's...
...predecessor at Storks...

Gaartman was known to always dress correctly as a coach and before the start of a game, he always polished his shoes. With that, he was known as one of the gentleman-coaches in those years. Another one of these gentleman-coaches was Max Rietbergen, who is the Head Coach of Rap, which is now Amsterdam Pirates. When Gaartman became coach of Storks in 1969, he succeeded Rietbergen, who then became the new coach of Rap. Rietbergen, the grandfather of future big league-players Rikkert and Martijn Faneyte, was also known for polishing his shoes before a game. But he went a step further, as he required from all his players that they had the same shoelaces to look uniform.

In 1970, two powerhitters are joining Storks, which played its home-games at the same site of ADO. These two players are Simon Arrindell and Hudson John, who come over from Sparta. In a game against Sparta, Gaartman causes a stir when he instructs his pitchers to walk powerhitter Hamilton Richardson intentionally four times in one game. Later in the season, Storks accounts for two more remarkable moments. First, the team splits a 2-game series with Sparta, which therefore only has a theoretical chance left to win the title. Two weeks later, Storks wins 7-1 against league-leader Haarlem Nicols, which had planned a championship party the same evening, but had to postpone that. Storks finishes in second place.

In 1971, Teun Gaartman begins his third season as coach of Storks, but that becomes a troublesome year. The season begins with some losses, which leads to some frustrations for some players. Instead of coaching from third base, as he did in the previous two seasons, Gaartman assumes the role of Manager this season and coaches from the dug-out. With that, he also tries to control his players. A few weeks into the 1971 season, halfway May, Storks lost 13-5 at HCAW on a Saturday-afternoon. Afterwards, Gaartman gets his players together and announces that he is stepping down. Gaartman's assistant Wim van Sorge takes over in the remainder of the season. The next day, Storks ends up losing 3-2. Gaartman explains his decision in De Telegraaf-newspaper. ,,Several times, I have tried to change the mood, but disagreements remained. They are nice guys, but better suited to do an individual sport. I'm not a professional coach, but a hobbyist. When I'm not having fun, I quit'', said Gaartman, who added that he enjoyed his stay with Storks, but that too many players were too individually set instead of having a friendly team-atmosphere. Players didn't listen anymore to the coaches or to the team-captain. Many of his players are disappointed by his decision, but Gaartman doesn't change his mind.

In 1971, after the merger of the Baseball and Softball Associations, Teun Gaartman becomes a member of the Regulations Commission. Through 1973, he is active in this commission, which initially is chaired by Martin Bremer, then by Guus van der Heijden. Other members in these years are Marga de Ruiter, Maarten Vrij and Gé Hogenbirk. In September of that year, Gaartman also becomes a member of an advisory committtee that will look into several aspects of both baseball and softball at the highest level, but also representing teams. The committee will make a report which it will present to the board of the Dutch Association. The committee chaired by Piet van Engelen, the former chairman of the Netherlands Billiards Federation. Other members are Janke Nijdam (chairman technical affairs softball), Hennie Brands (member of the board of Giants Diemen), Arie van Driel Krol (member of the board of HCK), Wim Kerkhoven (former coach Netherlands Swimming-team), Jan Prins (coach HCAW), Hamilton Richardson (player Netherlands Team) and Ab ten Wolde (chairman Rayon North Holland). They will look into improvements of playing level, attracting more spectators, adding an extra playing day for baseball, development/education of coaches, umpires, scorers, better supporting staffs for National Teams, better accomodations, etc.

Gaartman has his own thoughts of how a baseball-schedule should look like. He is in favor of playing double-headers on Saturday, instead of playing games on Saturday and Sunday. In those years, Gaartman frequently said: ,,That means that you have to sacrifice all your weekends, including your vacation, to baseball. With a double-header, you have the Sunday off''. He also is in favor of starting the season in May instead of April due to cold (snowy) weather conditions.

In 1972, Teun Gaartman returns to the field as coach. This time, he leads the big league-team of HCK (Kinheim), which promoted and returns to the highest league after having relegated in 1969. At HCK, Gaartman is the successor of Nol Houtkamp, who decided to focus his attention entirely on the Netherlands Women's Softball Team of which he is the Head Coach. Gaartman's assistant coach at HCK is Jules de Pierre.

It is a difficult season for HCK, which plays its home-game at the intimate and cozy field at the Badmintonpad. Amongst the players in the team are pitchers Jan-Willem Bruntink, Jan van Markus and Bert Paalman, catcher Matthy Möllmann, infielders Da Croes, Hans van Driel Krol, Cecil de Haas, Piet de Haas, Peter van 't Klooster and Ronald Overmeer and outfielders Frank Breek and Peter Jager.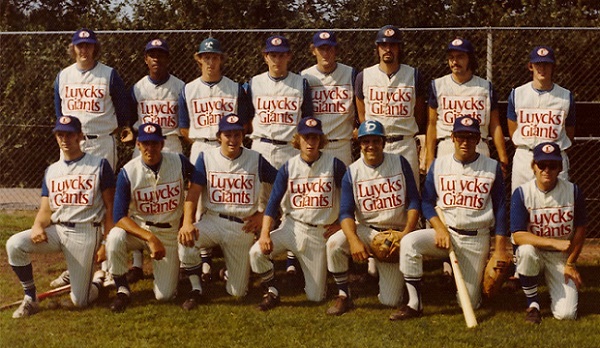 ...The team of Giants Diemen in 1974...
...Head Coach Teun Gaartman sits at right...
...Back row: Marco Nagelkerken, Ben Richardson, John Ludenhoff,...
...Leo van Wijk, Kees Wijdekop, Jan van Wieringen,...
...Frank Smit and Joop Siervogel...
...Front row: Peter de Graeve, Flip le Cuivre, Peter Hendriks, Kees Vree,...
...Peter van den Bergh, Dick van den Bergh and Teun Gaartman...

Despite several losses, Gaartman and De Pierre remained hopeful and kept their trust in the team. In August of 1972, Gaartman wins a game with HCK in a special way. Playing at home against HCAW, HCK trails 3-0, but comes alongside in the seventh inning. In that at bat, with the score at 3-3, HCK has a runner on third base with two outs. The batter strikes out, the players of HCAW leave the field, but Gaartman sends the runner from third base to the plate to score, as the 1B Umpire signaled that the third strike was not caught. That leads to a lot of discussions and the ejections of HCAW's Head Coach Jan Prins and a player of HCAW. But the run counts and HCK wins 4-3.

However, less than a month later, there is a separation between HCK and the two coaches after a conflict with the board of the club. One of the HCK-players failed to show up for practice sessions and also was absented from a game. And so, Gaartman and De Pierre kept the player out of the line-up and the first game against Feyenoord in the final week of the season. At the same time, the two coaches asked the board to hand out a disciplinary punishment to the player. Awaiting the answer of the board, Gaartman and De Pierre didn't coach in the second game. However, the player participated in the second game and that was enough for the two to step down. Two weeks later, HCK lost the deciding relegation-game against Ajax.

In 1973 and 1974, Teun Gaartman was the Head Coach of Giants Diemen in the big league. After the 1972 season, the team had merged with Ajax and several players of that team now came to Diemen. Gaartman's assistant coach was Martin Gaus and amongst the players were Dick van den Bergh, Peter van den Bergh, Flip le Cuivre, Piet Ferwerda, Peter de Graeve, Peter Hendriks, Jessy de Lanoy, John Ludenhoff, Franco Martis, Marco Nagelkerken, Ben Richardson, Joop Siervogel, Frank Smit, Kees Vree, Jan van Wieringen, Kees Wijdekop and Leo van Wijk. Newcomers in 1974 were Jan-Willem Bruntink, Alvin Martha and Carel de Vries.

In 1973, the team grew each week and won twice against the strong team of Sparta. Also this year, Gaartman filled in as one of the coaches of the Netherlands Juniors Baseball Team. In 1974, despite a poor start, there was more self-confidence within the Giants-team, which now recorded two shutout-wins against title-favorite Haarlem Nicols. In the first game, Giants won 9-0 against pitchers Jan Dick Leurs and Jan Hijzelendoorn and Ben Richardson contributed with a grand slam homerun. In the second game, Giants won 4-0 and Marco Nagelkerken threw an one-hitter. However, the team relegated. Afterwards, Gaartman stepped down as coach.

Eight years later, in 1982, Teun Gaartman became a member of the disclinary commission of the KNBSB, a post he held for eleven years, through 1992. When Gaartman joined this commission, it was chaired by Martin Bremer, later by Gerard Voogd, then by Leo van den Boomgaard. Longtime members of this commission were Ron Voerman (secretary) and Hans Schotel. Other members included Dick Bliek, Hans Geesink, Loek Imhof, Wil Tessers, Cor Blitterswijk, Bert Lauer and Greet van Wijk.

Teun Gaartman also was a talented tennis-player and he kept on playing at a high age for the Enkhuizer Tennis Club in his home-city Enkhuizen. He also regularly played games in the 70+ category of the International Tennis Federation (ITF). In March 1999, at age 71, he participated in the Jack Crawford Cup in Barcelona (Spain). There, he played in the doubles together with Rudi Souman (who was two years older). The two then won against France.

The webmaster of Grand Slam * Stats & News offers his condolences to the family and friends of Teun Gaartman and wishes them a lot of strength with this big loss.

(June 9)